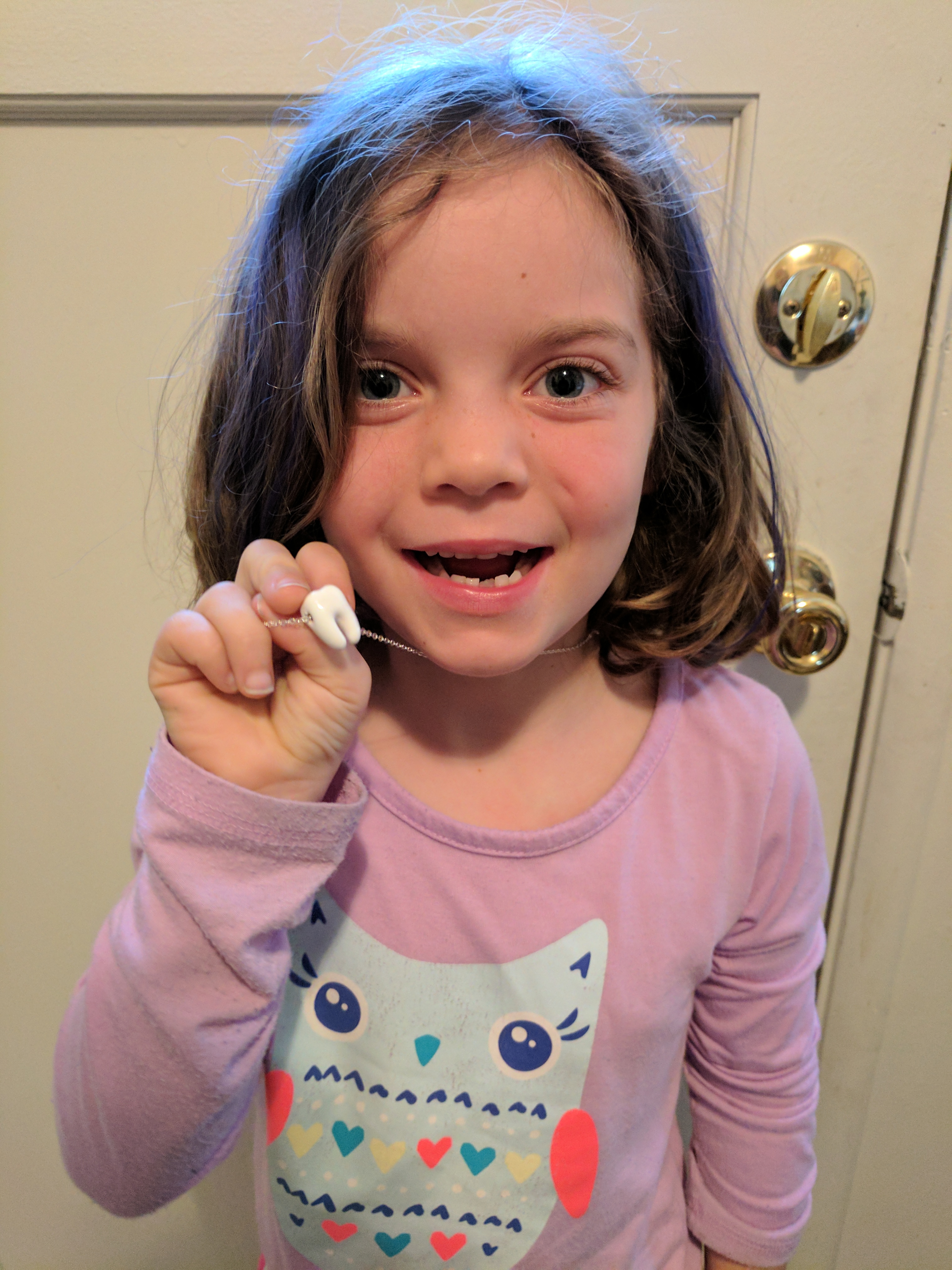 This little one lost her first tooth on the first day of 2017.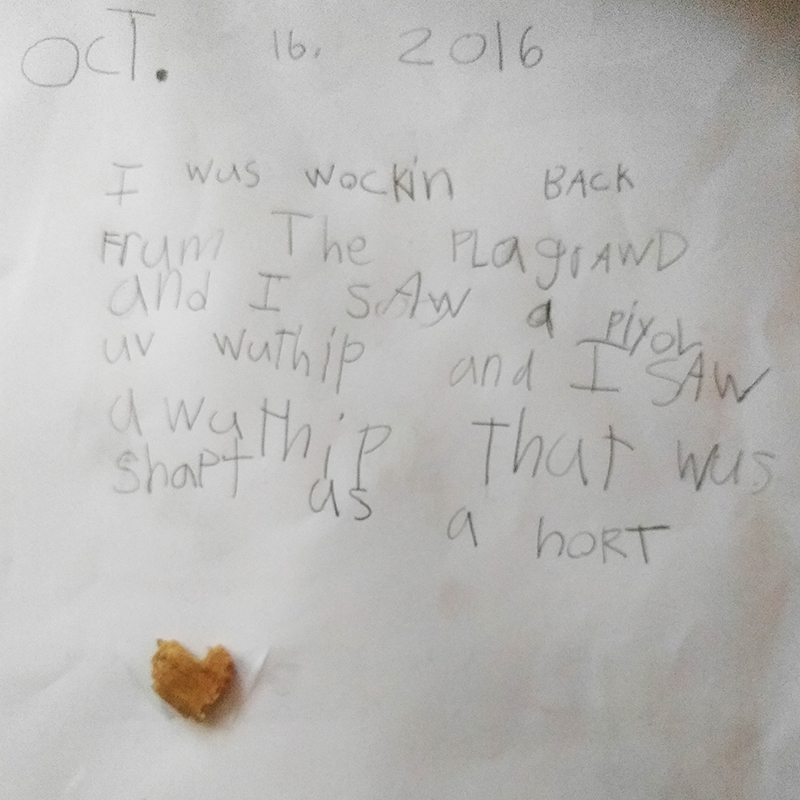 As noted in the previous epilogue, Zoe is happily sounding out and writing words and stories on her own. It's my absolute favorite thing in the world to watch and read.
Yesterday we found a heart-shaped wood chip and Zoe wanted to commemorate it.
"I was walking back from the playground and I saw a pile of wood chips and I saw a wood chip that was shaped as a heart."