Warning: this post contains many photos of the same mountain.
We went to see Grandma and Grandpa in Colorado. It was also the first time I flew alone with Zoe. It was also the first time I can remember taking a vacation.

I don't always travel, but when I do, I show up three hours early for my domestic flight.
Luckily, we had stuff to kill time.

Boarded.

I will never tire of an aerial shot.

I wanted to check out some of the weird stuff at the airport, but we only had three hours to stay close to our gate.

In our regional jet.

First sighting of the majestic Mt. Crested Butte.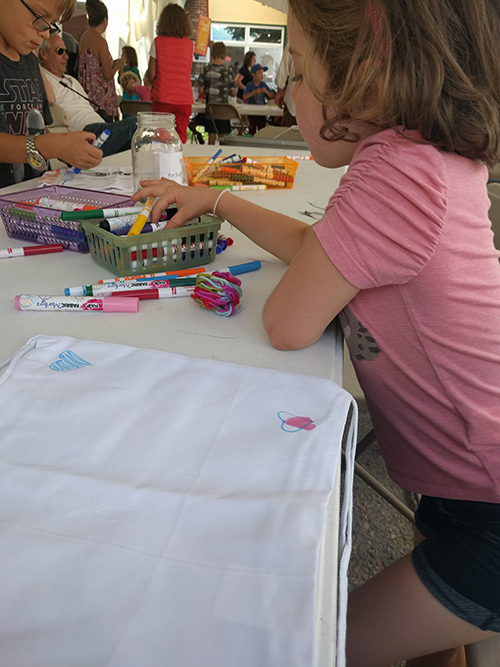 The arts festival. Zoe was slightly underwhelmed.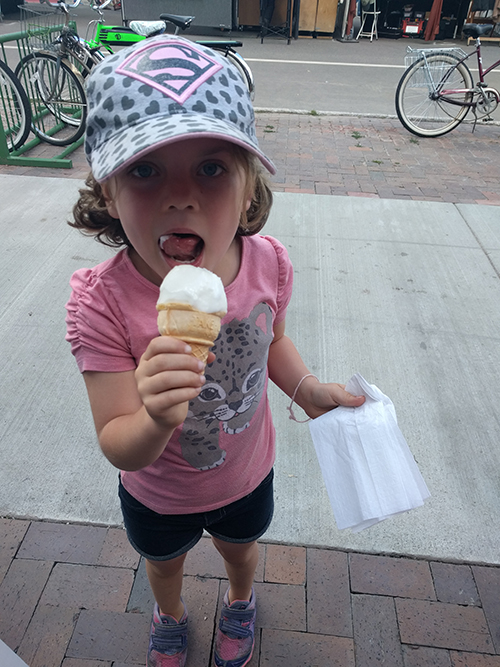 Ice cream 1 of 4. We had ice cream for lunch three times. I lost 5lbs. I give up.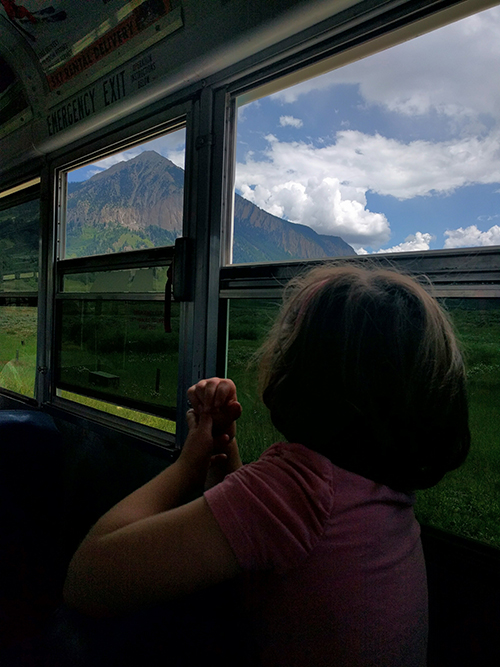 The free bus.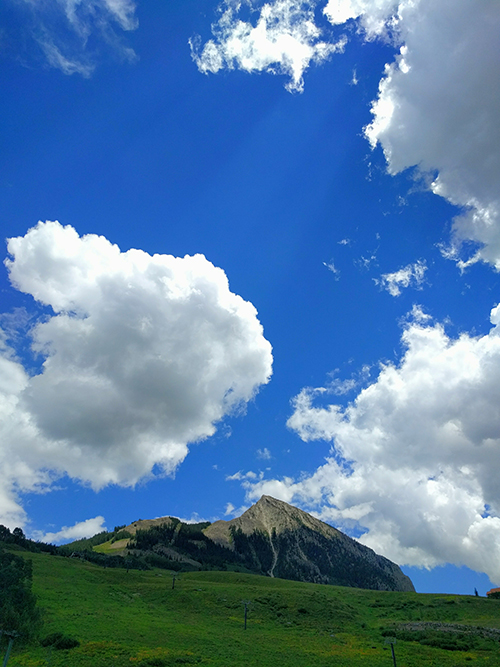 What a Butte!

Grandma.

Bubbles on the Butte.

What is a vacation without Monopoly Deal, the fast-paced property card game?

Zoe walked the rec path (2.8 miles) and much praise was bestowed upon her.

"Is this funny?"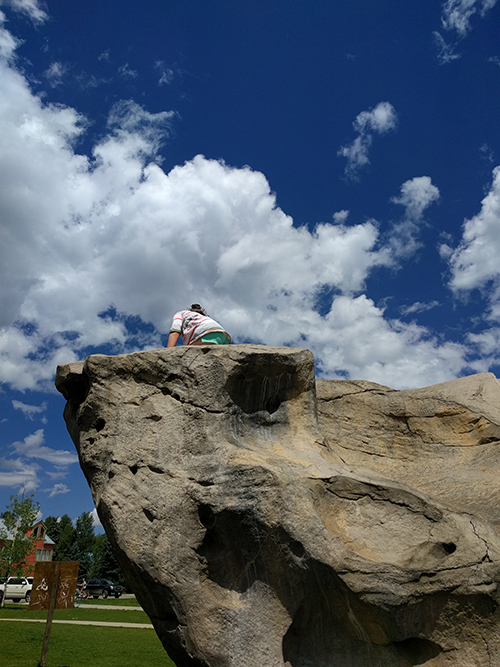 When in The Rockies, right?!?!?

Ice cream 2 of 4.

We jammed.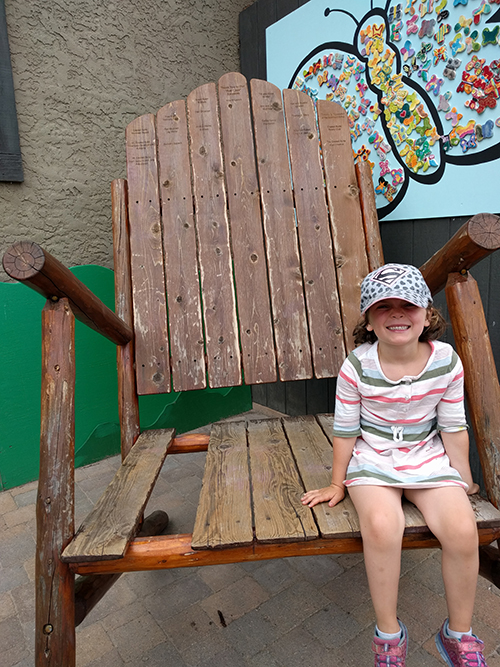 We Big Chaired.

We made a big fort on a rainy day.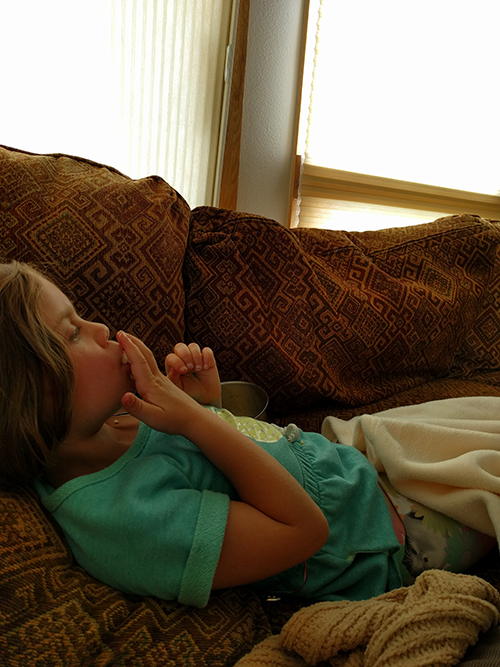 And ate popcorn.

So much Mancala.

We saw a rainbow on the Butte.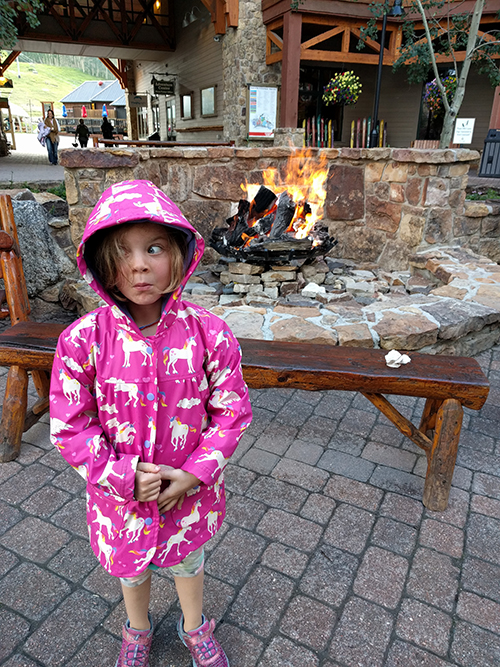 We went for many walks, even in the rain, because people who go to CB are hearty.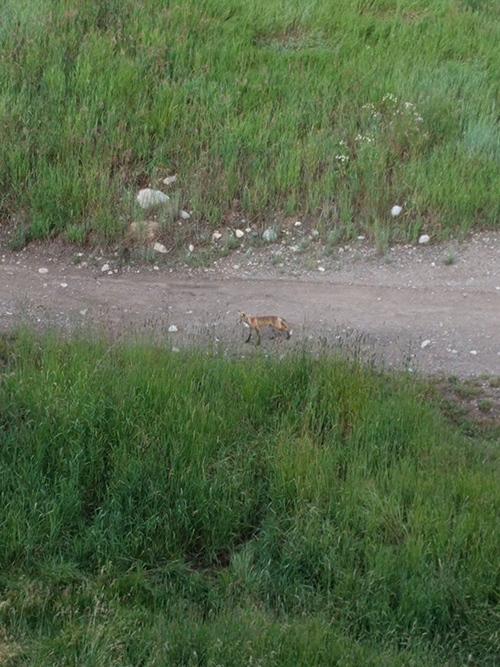 We saw a fox, which makes sense, because they live on the mountain..

Some boutiquing.

We went for a nice hike which required a walking stick. Every photo looks like we took it against a fake mountain backdrop.

We found some Blair Witch-y structure.

So much sky.

In this photo, Zoe can be seen at the front of the bus. She told me to sit in the back and pretend I didn't know her. Also, we took the bus many many time for fun.

Zoe eats a log of French toast.

Zoe, now a regular on the bus, made friends.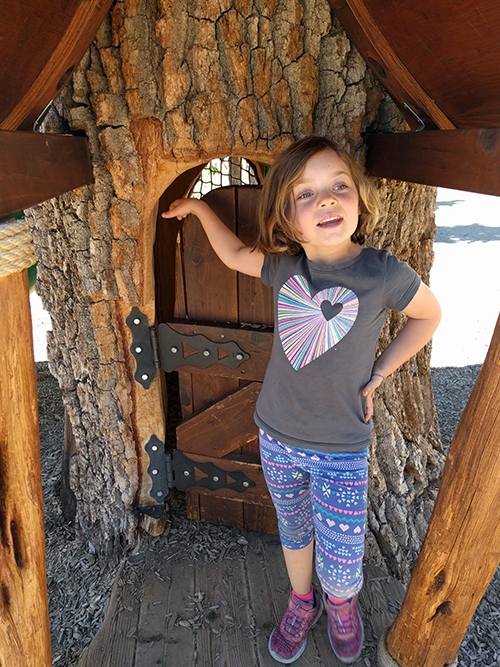 The little house.

"I'm old."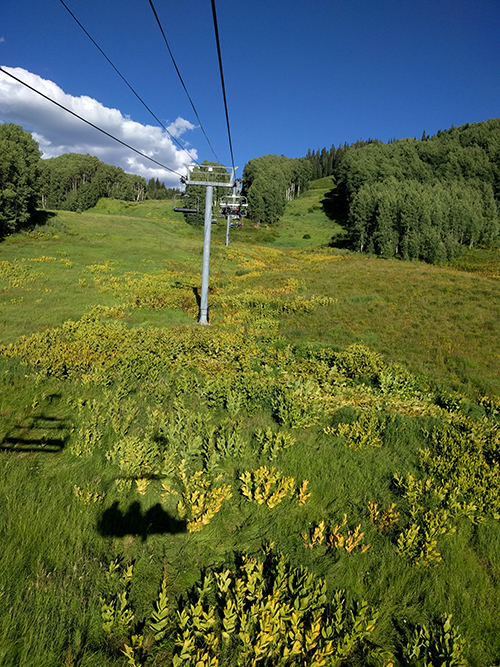 My one regret is that we did not go on a lift ride until later in the week.
Here is Zoe at the summit of some peak. Or half way up the mountain.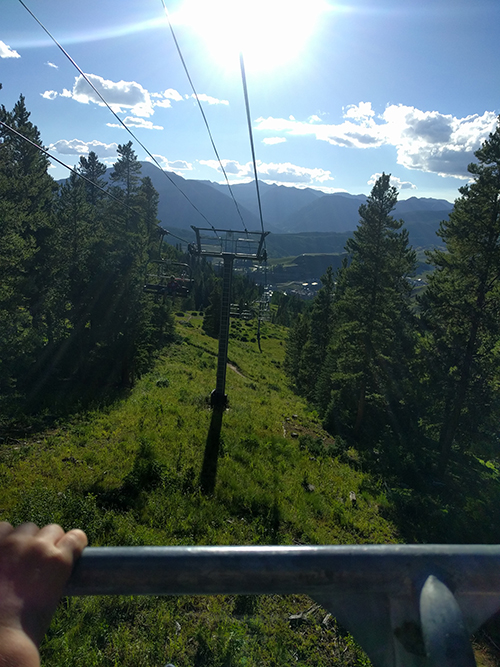 Everybody is so causal and laid back on the lift, as if they aren't dangling dozens of feet off the bone-shattering ground.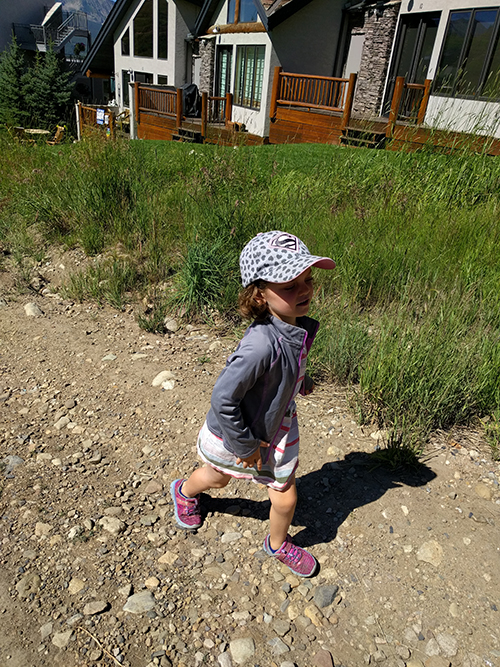 "This is my favorite path."

Actually near the top of The Butte this time.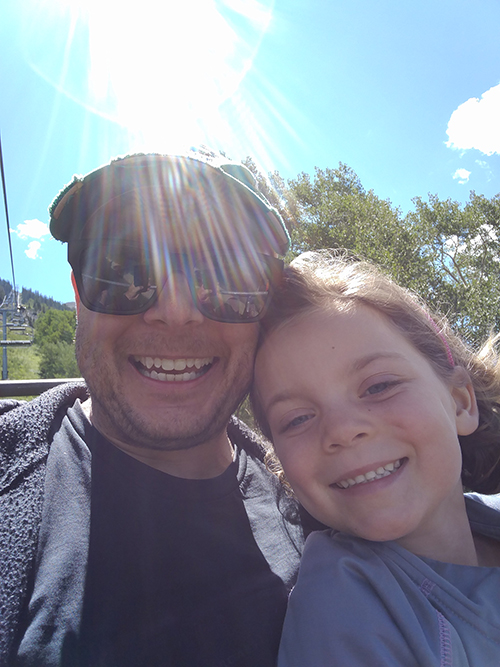 At the airport for the travel home.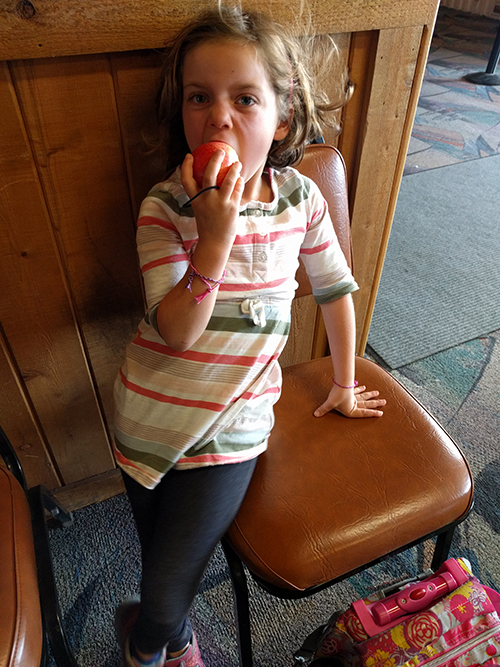 The regional jet.

A perfect traveling companion.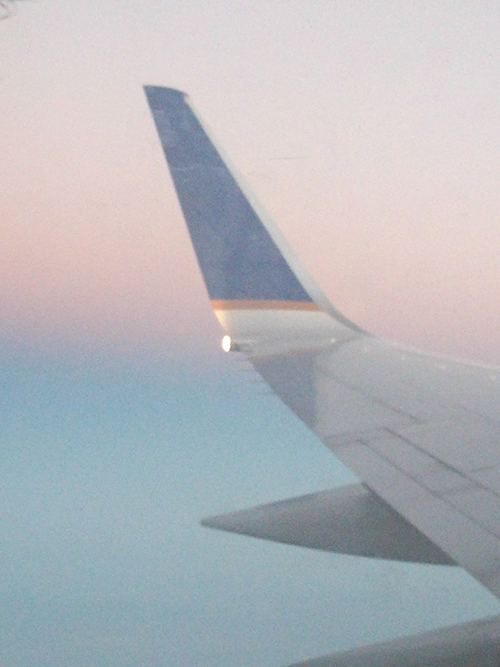 "Papa, I took this photo. I zoomed in!"
Epilogue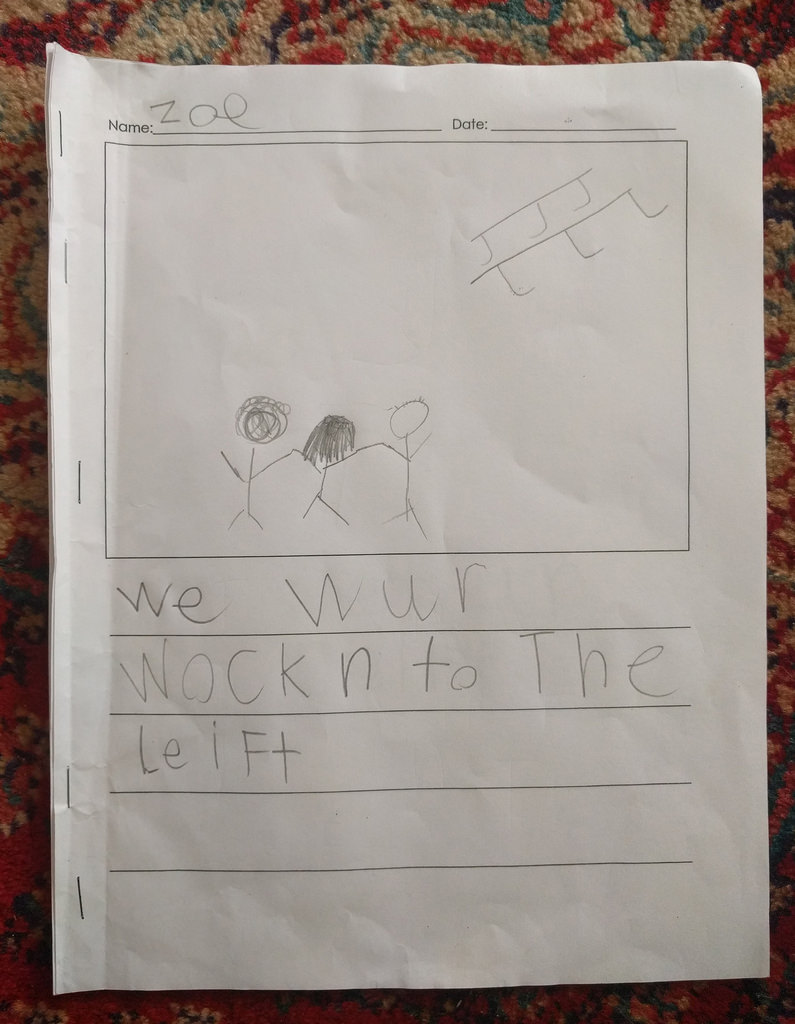 Zoe does these "little moments" writing exercises in 1st grade. She captured the ski lift ride perfectly.

Tags: