Preamble
When I was in 10th grade, I used to constantly read my Quality Paperback Club's edition of some giant book of quotations. One of my favorite quotes was "Live with yourself: get to know how poorly furnished you are" of which Google now tells me some satirist named Persius said or wrote somewhere old and boring. Turns out, when you separate after ten years and move into a small one bedroom, you quickly get to know how poorly furnished both you and your apartment are.
Items inside myself needing fixing (the usual suspects)
Weight. Always with the weight.
Managing anxiety.
Working through the grief of something lost
Getting back to a training schedule where I can successfully run another 10k this summer
Adjusting to life without an InSinkErator
Actual items
In need of a couch and a kitchen table, tv, rugs, curtains…
---
Me living alone: the first few months
It's not really alone when you live with your self-pity.
Unfortunately or not, I thrive in a naturally lonely environment. I had to stop working from home or "The Day I Don't Talk to Humans or See Sunlight" because I felt disoriented and strange by nightfall. And I wasn't exactly alone: I had my "Friends" on Netflix to keep me company during the hours of "sad" to "what's going to happen to my life?" to "I think everything is going to be fine" to "my apartment is so eerily quiet at 2am"
For those of you wondering: living alone after being married for 8 years is a little like this:

January
This little nugget. Here we are hanging out at my favorite bar. I mean Target. I mean the place I go to for human companionship, but don't actually know anybody. One time a little girl was lost and I helped her find her mommy, so I guess Target is a place where I am a hero. I spent a lot of time at Target getting the new place decorated in a style I'd call "I bought most of my stuff at Target."
The sweetest baby always makes the sweetest art™.

For a palate cleanser, we go to Fairyland.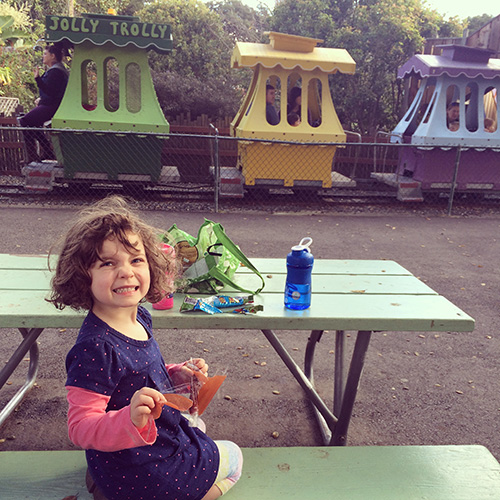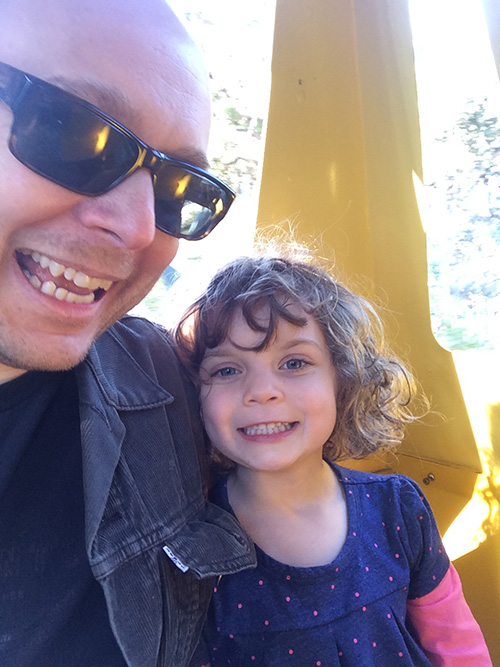 Moving in
Moving into my own place was typically both very wonderful and a little sad. But I think I like being sad (it's emotionally like wearing comfortable sneakers), so it all worked out, which I think I can say accurately because enough time has passed since living it and writing about it and constantly talking about it to people who listen politely and then a doctor I had to pay to listen to me talk about it.

Zoe enjoying the abundant closet space.

Zoe enjoying the cafe near our house.

Zoe enjoying the lack of furniture.

Although I searched online for couches and tables, we ended the month with the same low level of furniture we started out with.

However, after weeks of searching for "mid-century modern" couches and then 1. not wanting to spend above $1,000 for a couch 2. knowing that Zoe would eventually throw up on it, I bought a couch from Macy's and then waited two weeks for it to be delivered. Oh, but the day it arrived…things would never be the same again.
Zoe painting at her chum's party

New location, new park.

And then Zoe was sick for two weeks.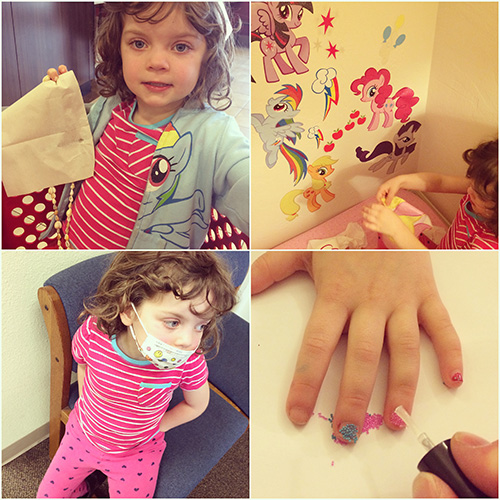 Not to brag, but I'm pretty handy, as installing this clever coffee shelf shows.

(Baby) Theo turned one!

Zoe's pal Dresden had a birthday. There was pizza.

Zoe talked about going to the party constantly for weeks. When we got there, she played 500 feet away from everybody, gathering flowers. God, I love her. She is my everything.

We bought a Frisbee because it seemed like it would be fun to throw around in the park. And it was. For two minutes, before Zoe didn't want to do that anymore.

Zoe was more interested in a few pieces of wood that looked like a pencil and paper.

I started getting a little more serious about trying to get into shape.

Interim break to check in on my mental wellness
Ross…you seem to only hang out with Zoe. Is everything ok? Are you getting back out there? Meeting new people?
March
Days before her 5th birthday, this little friend of mine picked a flower for a brunch gathering.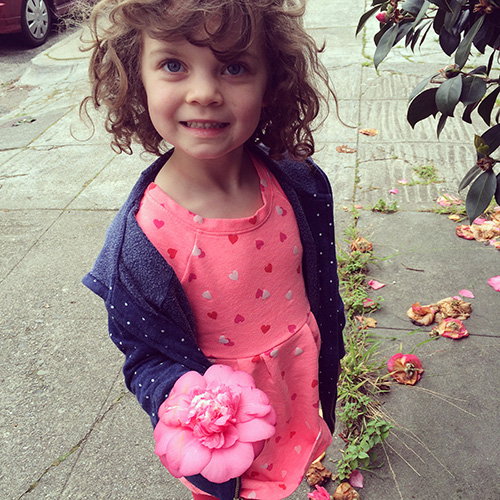 Zoe's 5th birthday
Zoe freshly delivered.

Walking around Crab Cove with Grandma.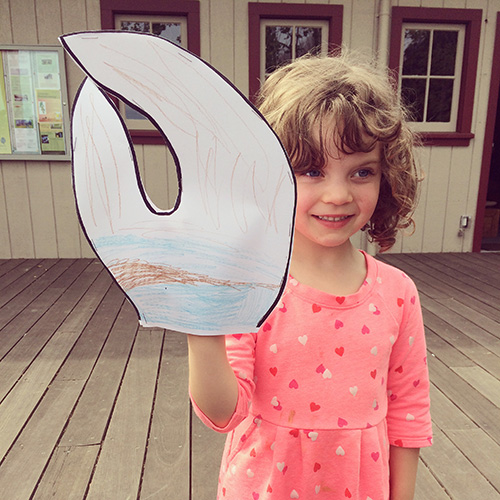 We are lucky to live near a fine burrito place.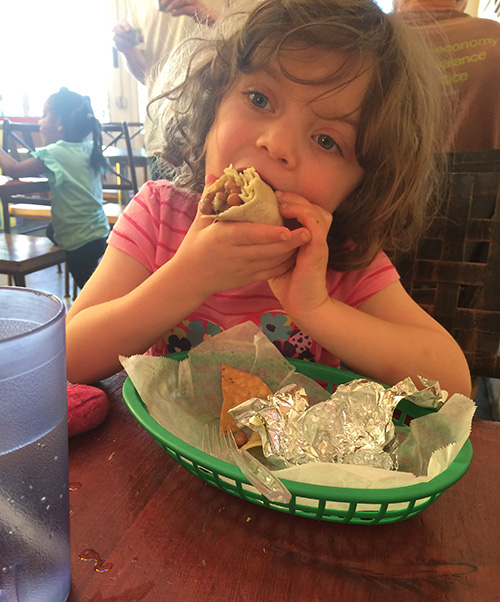 An unexpected trip from Nathan and family before they officially relocate all their stuff to New Zealand. They also passed down their TV and rug and many other items. It was extremely kind of them.

Conclusion
So, a few months into living alone, I would rate my current mindset between "processing and adjusting" and "moving forward" but always: "Will the gentleman be dining on the sofa alone again this evening?" Since it is now the end of May, I'm feeling pretty good about things in a guardedly optimistic way. Also, I finished Friends in January, which now seems so long ago, and moved on to The Good Wife, but that will have to wait for another update.
Because this post started around my 42nd birthday, here is a bonus look back at my favorite birthday:#31