January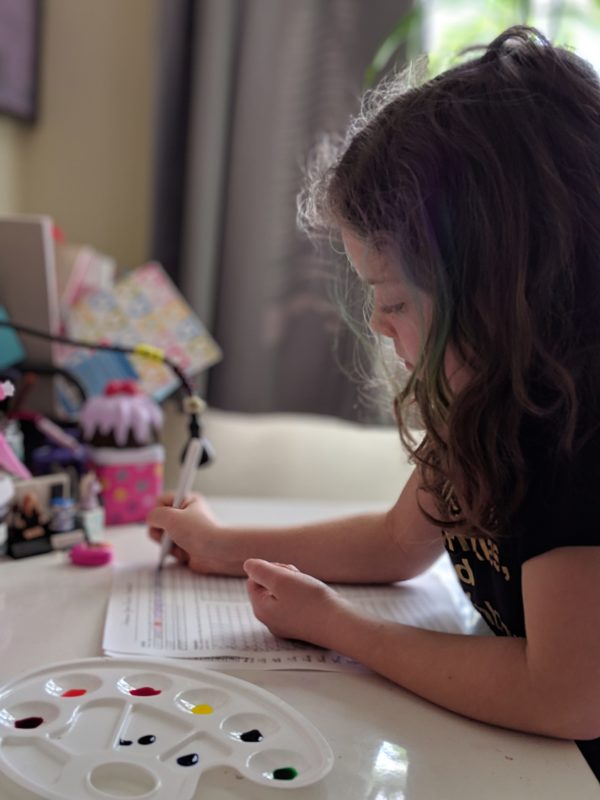 Did you also start the new year of 2019 meticulously practicing cursive with an array of watercolors that Zoe's grandparents bought you for Christmas?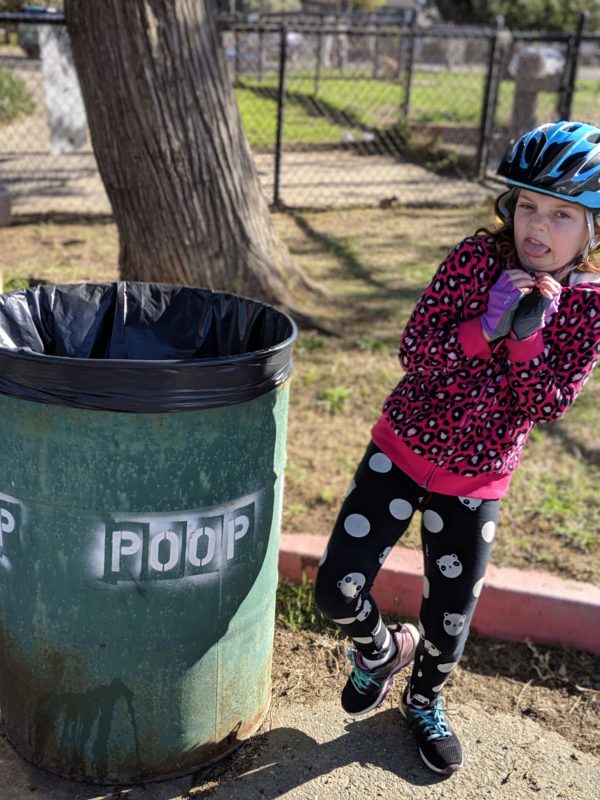 Bonus
Here is 2016 and 2017 with our beloved can.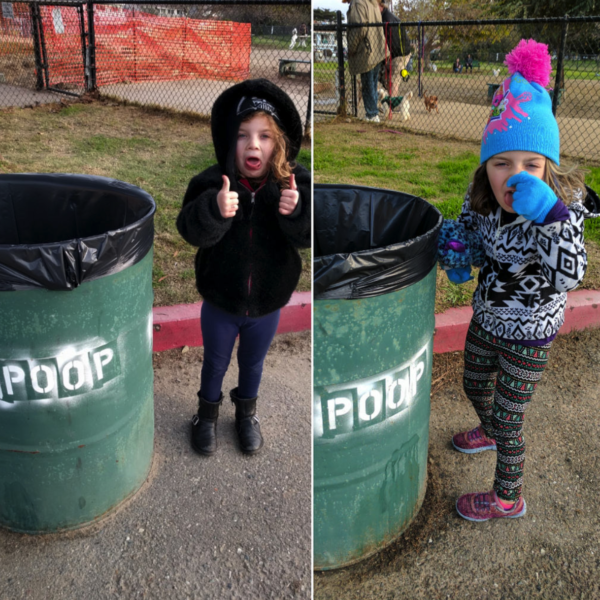 We made pigs in a blanket and rode our bikes to a New Year's Day brunch, but when we got there, we were either at the wrong house or everyone got real quiet when they saw we were at the door until we went away, so we rode our bikes to the beach and ate all of the snacks. (Confirmed to not be true when I confronted the host later.) Since I carried all of the P's in a B in a Ziplock bag inside my winter jacket, it was probably for the best that this turned into our own private picnic.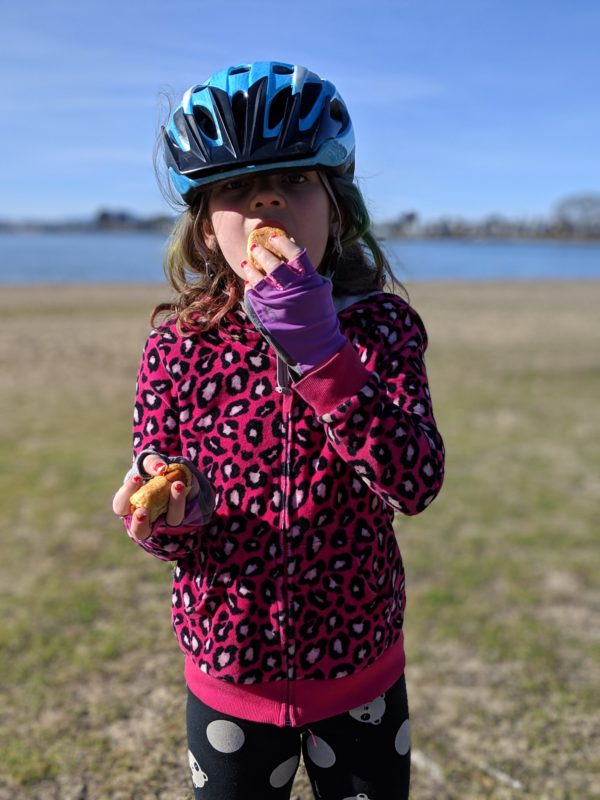 By January 1, 11:30am, I had halfway met and failed my hopes for the new year:
"I'm going to try to be more active": check
"I'm only going to eat carbs one day a week and even then limit it to 5g:" no check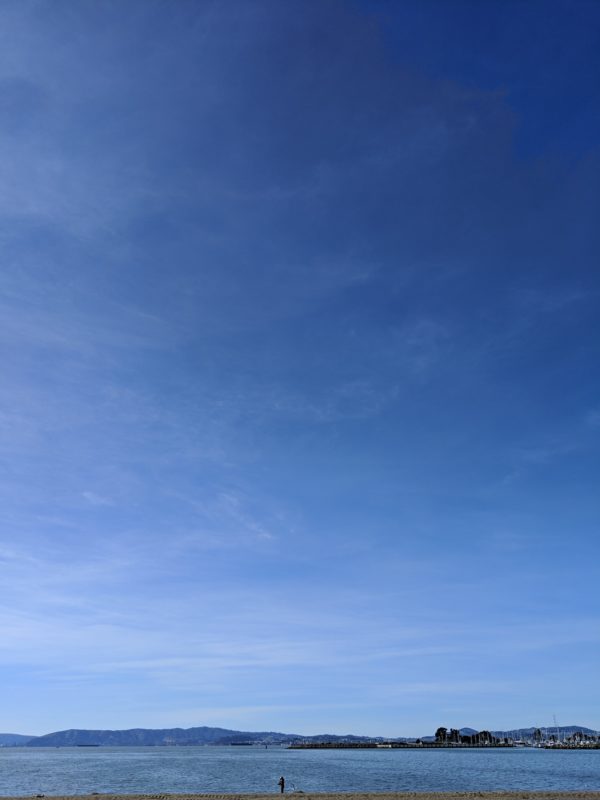 At the beach on an unbelievably beautiful day full of bike rides and walks and fake hot dogs.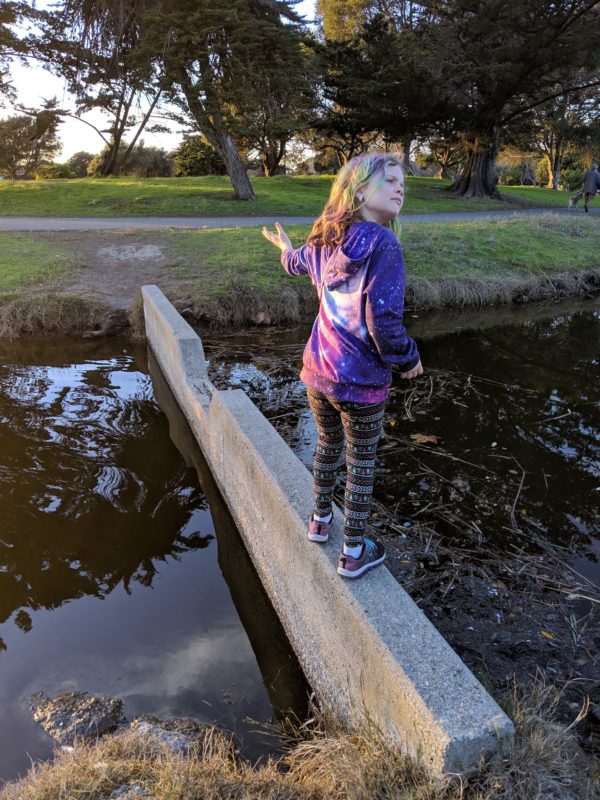 Later in the day, Zoe crossed the little pond divider.

"People can see me at night in these sneakers."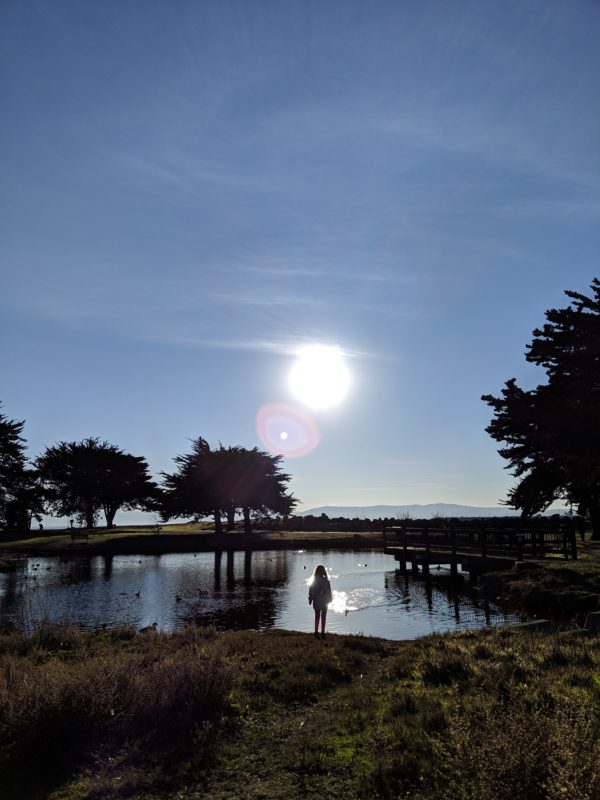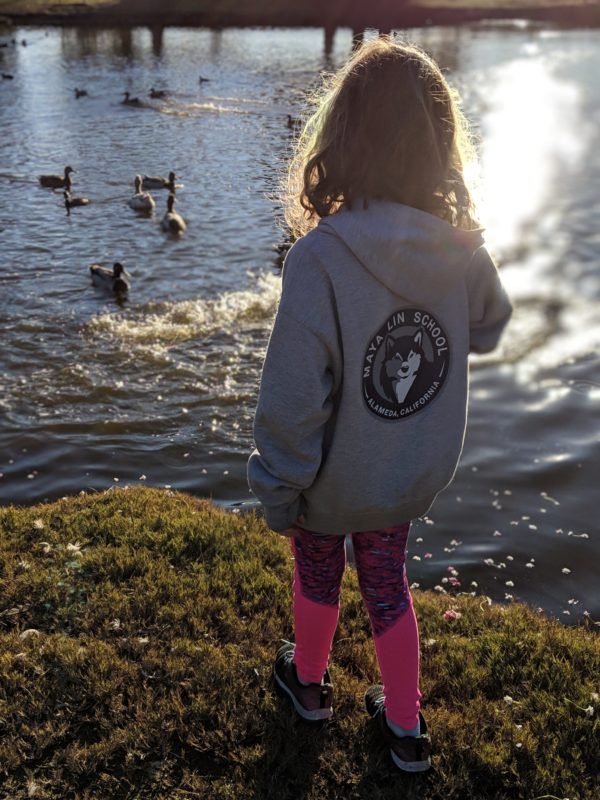 We've been spending a lot more time down by this pond, which I guess is something a person solidly into his 40's does and will continue to do, as I convince myself that the ducks are my actual friends.
Scott & Theo & Zoe and myself went to the candy store before our annual meal at The Great Wall, but it had a power outage, so we had sushi instead.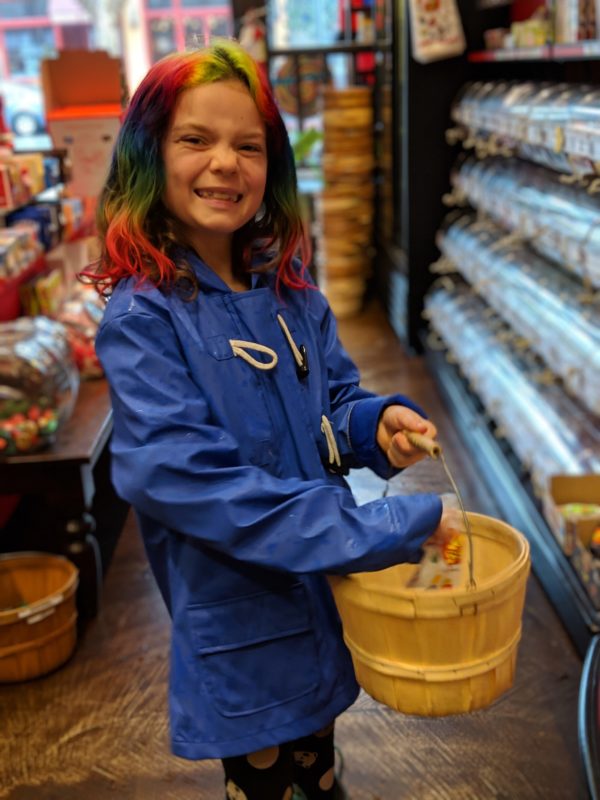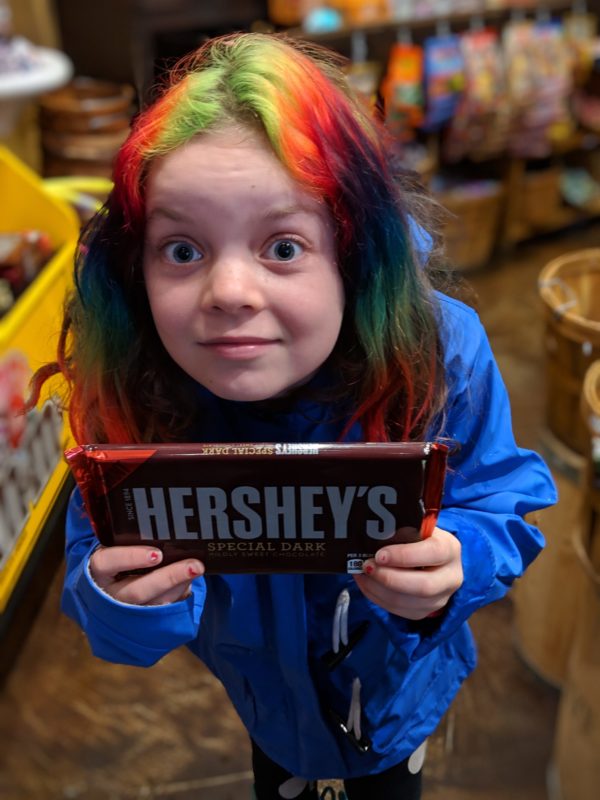 Different year, same making plant-based crafts in the park.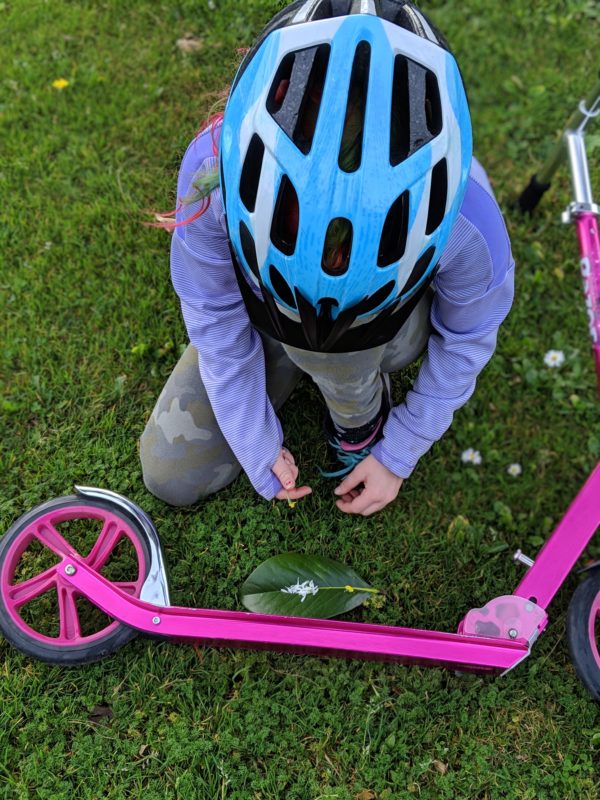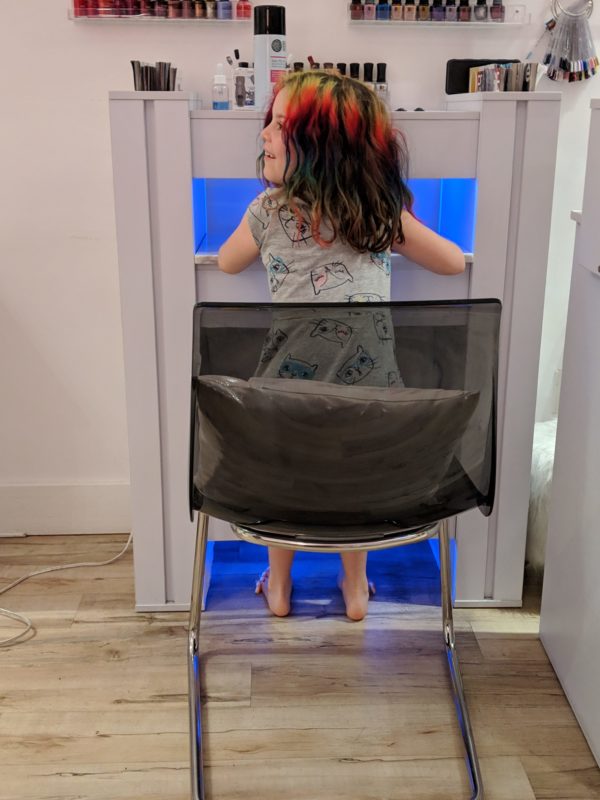 Then it started to rain a lot and we spent some solid hours getting mani-pedis.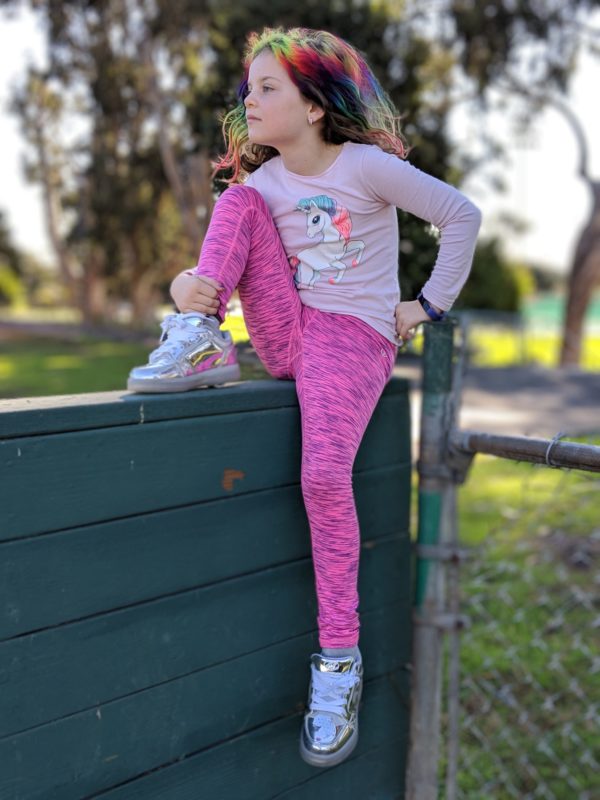 "Take a photo of me. I look like a model for Heelys." (Note: Heelys are sneakers with wheels in them and Zoe likes to wear them all the time.)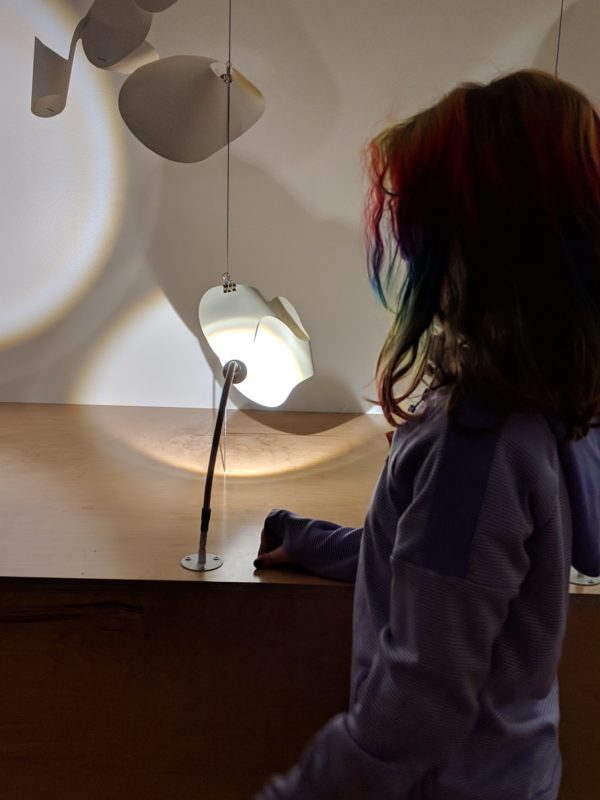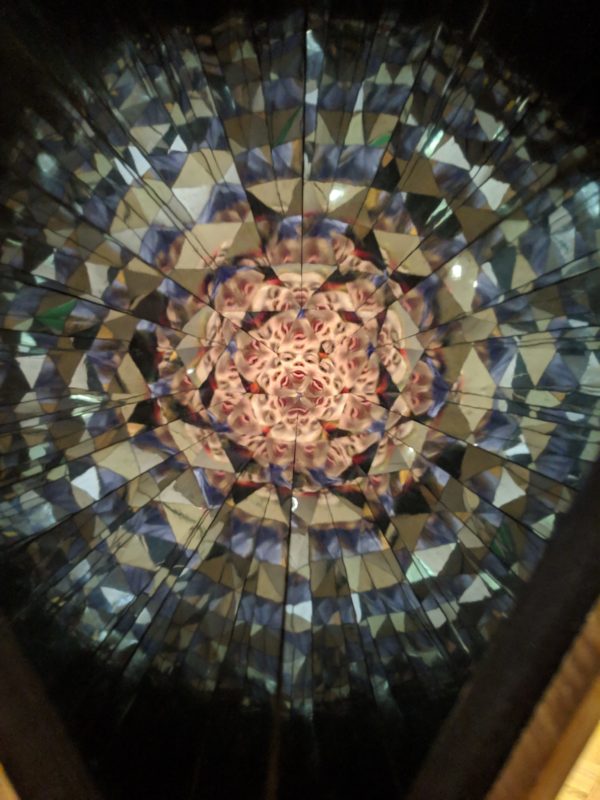 I wanted to see the Eames exhibit before it closed next month and I hadn't been to the Oakland Museum of California in years. It's a pretty sweet place to spend a few hours.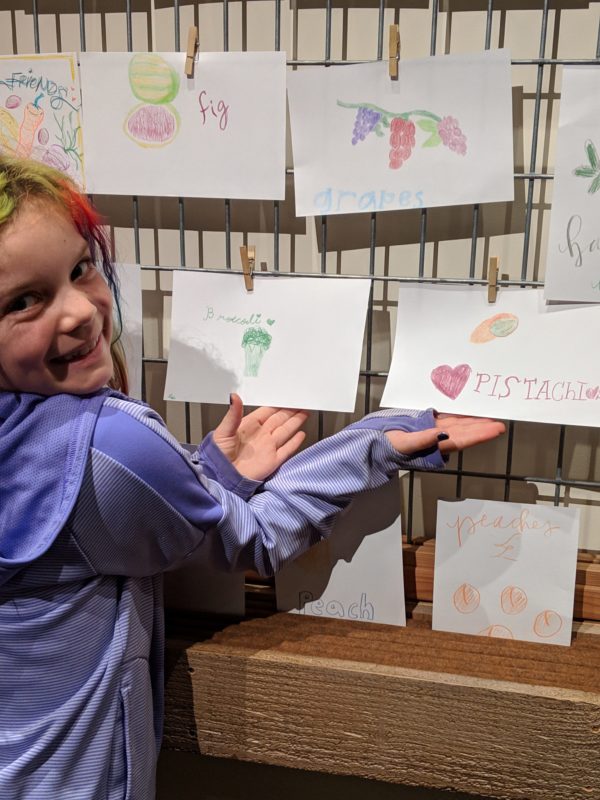 And spend hours there we did! Mostly drawing pictures of food.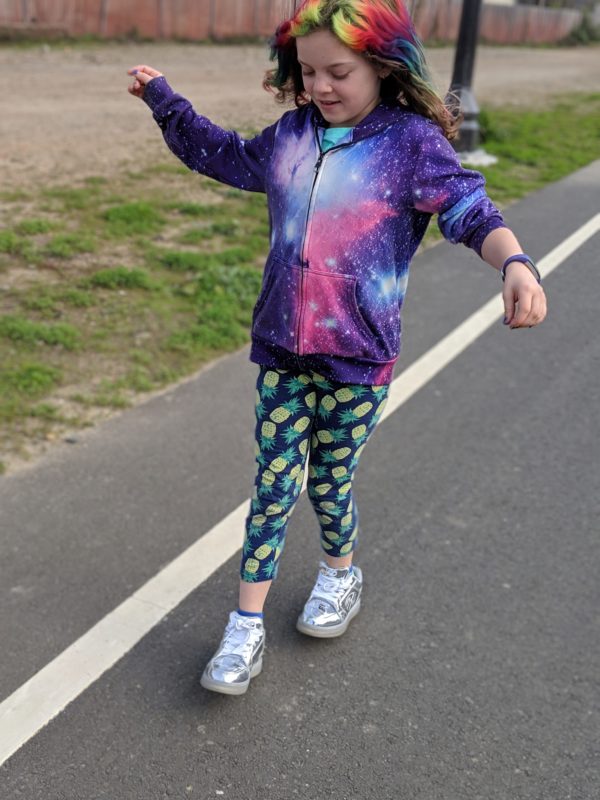 More Heelys.
February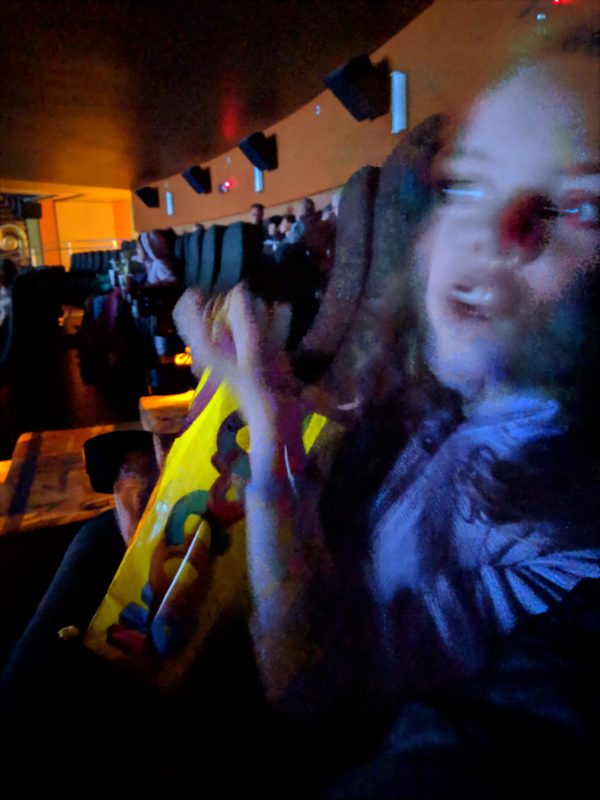 We saw the second Lego movie. I have no strong feelings about those movies.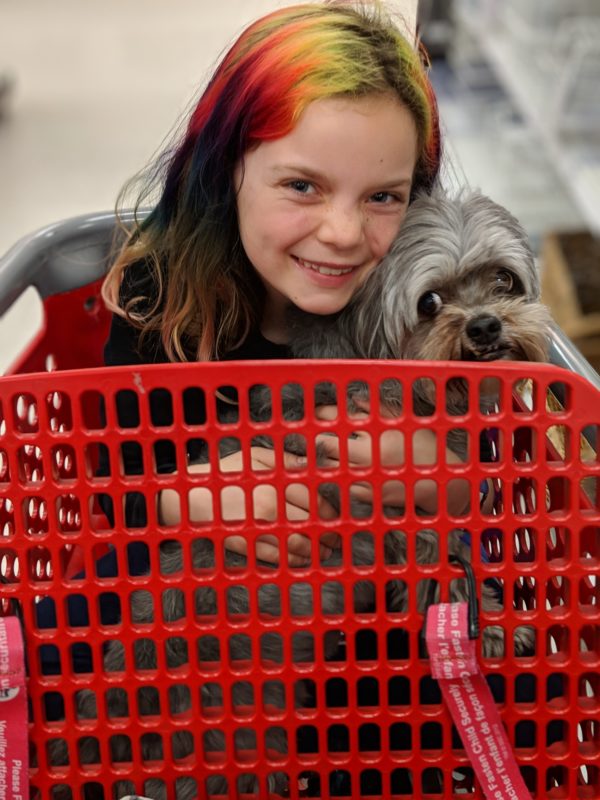 We brought Ambrosia's Olive to Target, which I guess is a thing you can do and nobody says anything about it.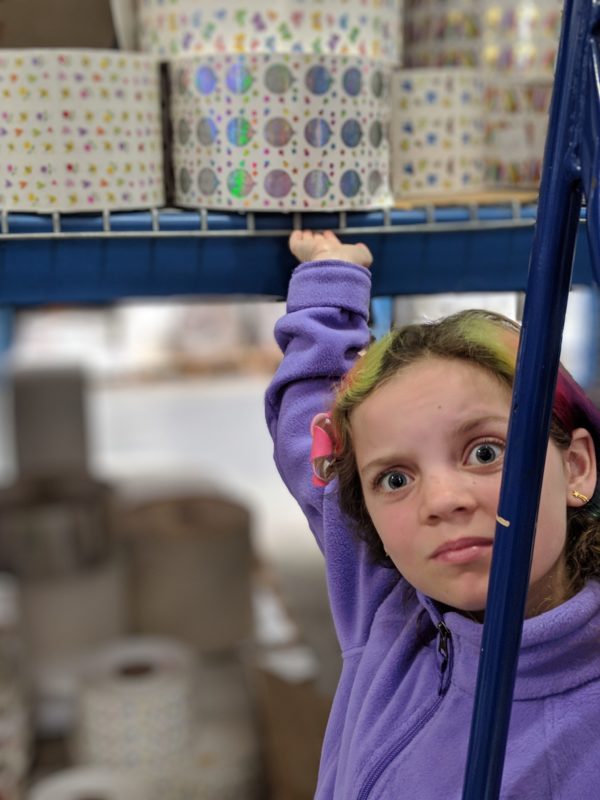 "Ski Week" is a thing in the school district where there is no school for a week in February, so [rant deleted]. We went up north to a sticker factory because it answered the question Zoe never asked: how are stickers made?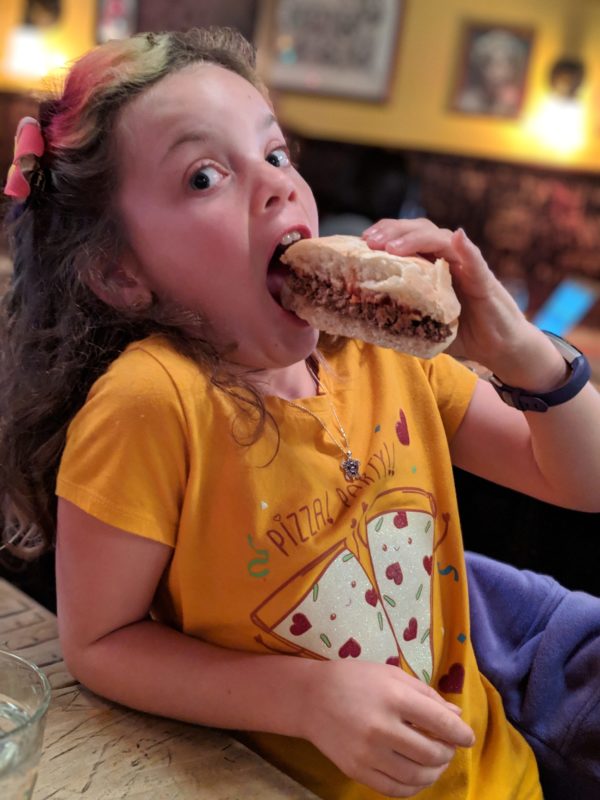 I also learned Zoe does not care for the Impossible™ Burger, even after I ordered it "Zoe Style" (no pickles, no onions, lettuce pulled off).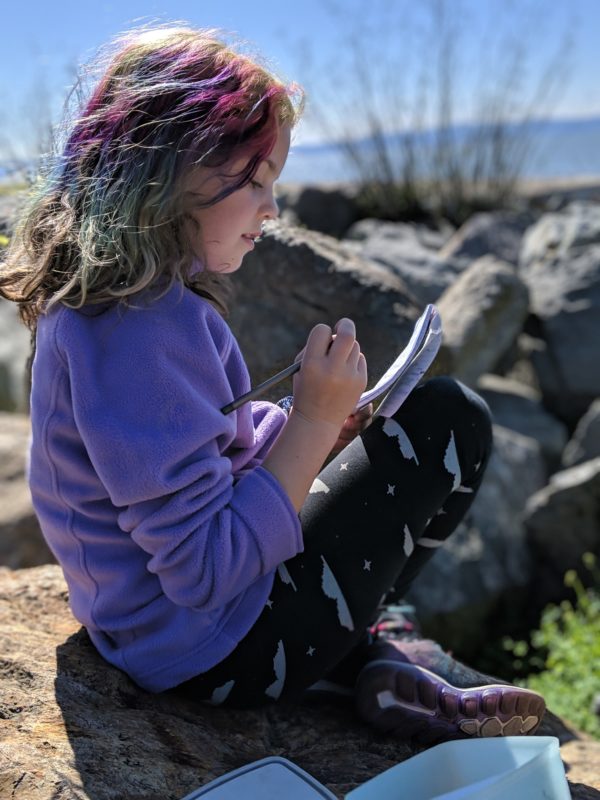 We started looking for items hidden by other people, with general coordinates provided by people on the internet.
Wow. 2019 is flying by!
RIP that Galaxy Hoodie
After six months, the zipper gave up its fight. I ran some informal polling on people who have had clothes tailored, and it seems like too expensive a repair to undertake.