On the cusp of Halloween, 2016 the end of April 2017, I thought I would finally take the time to publish this post that is almost a two years old. To begin our journey, we'll have to travel back nearly one entire year (two years?!) to October of 2015.
October 2015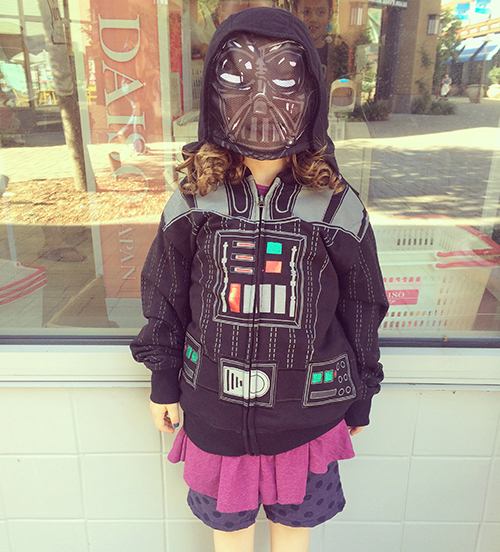 More interesting than the Darth Vader hoodie is that I learned that Zoe can hum The Imperial March.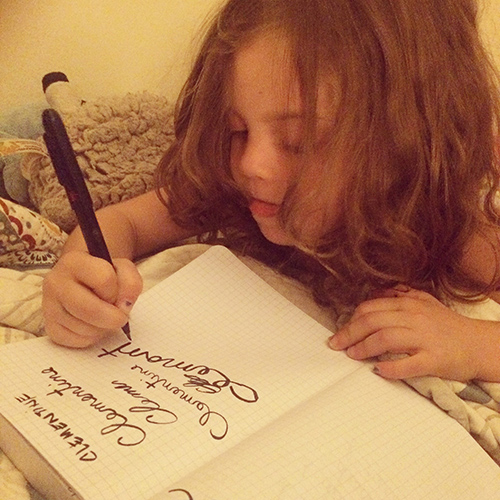 Zoe loves brush pens. And writing the more complex parts of her name.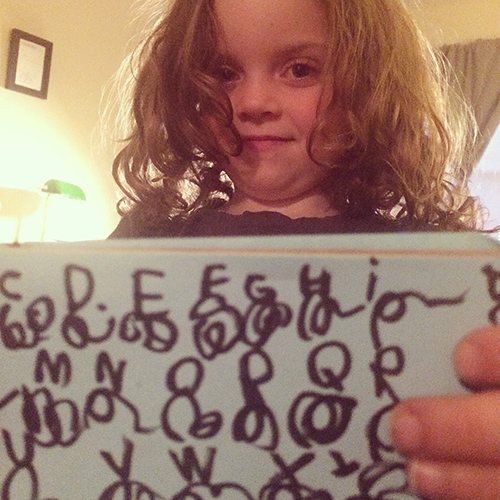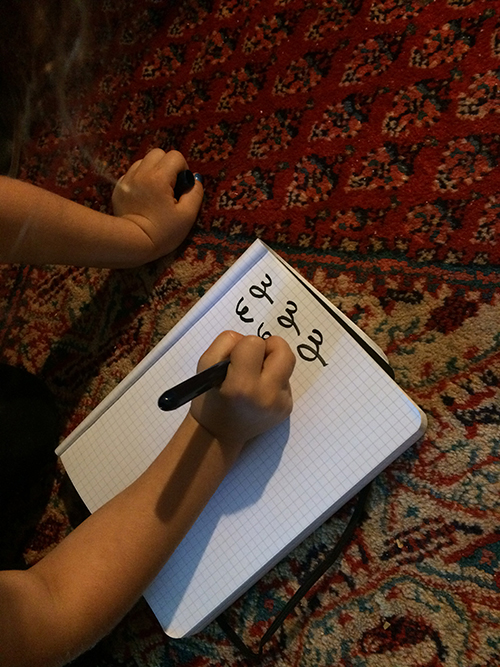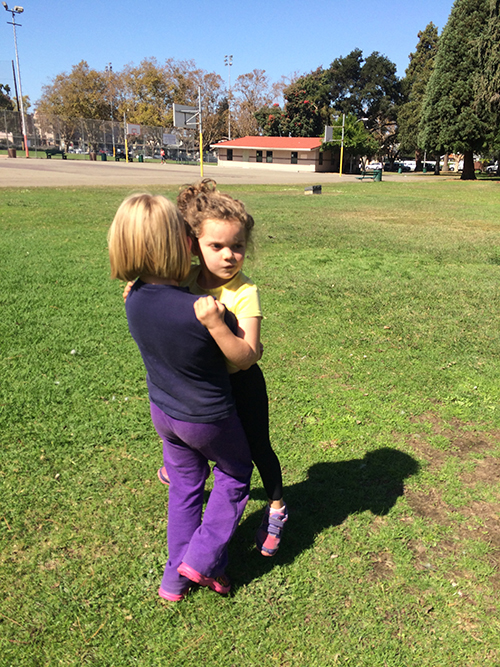 Sody is strong. Zoe is unimpressed.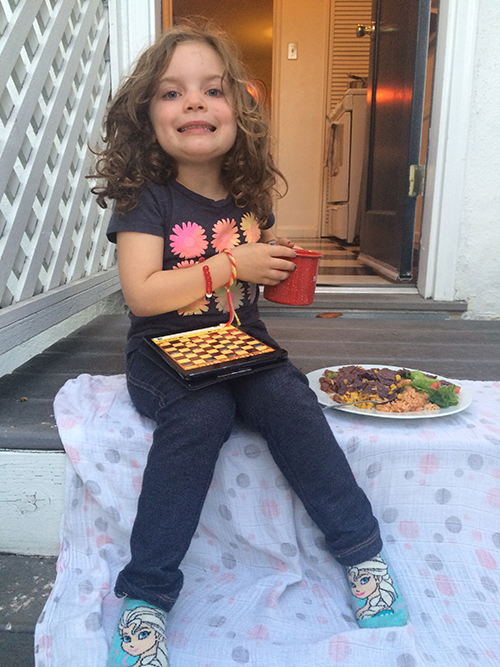 We got pretty deep into checkers. Not Buster Smith into checkers, but enough that we would play quite a bit at night. And then as most things do:
i. We found an iPad version of it
ii. Zoe wanted to play it by herself
iii. We reverted back to the real life board game because the ads were annoying and I didn't want to pay the 99 cents for the paid version.
Fun dad fact: Did you know that buying fresh spices in amounts you know you'll use is more cost effective than buying large, stale jars of spices? It's true, and I do it all at Oakland Spice Shop.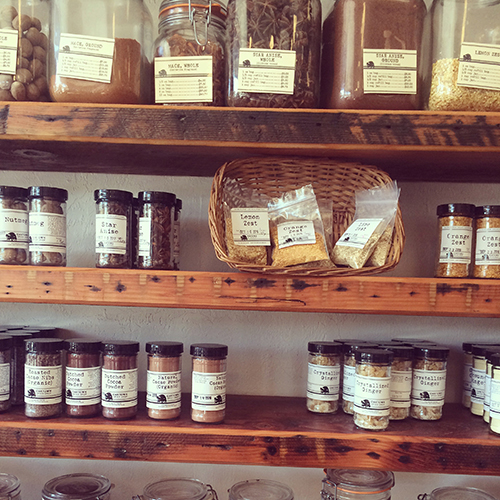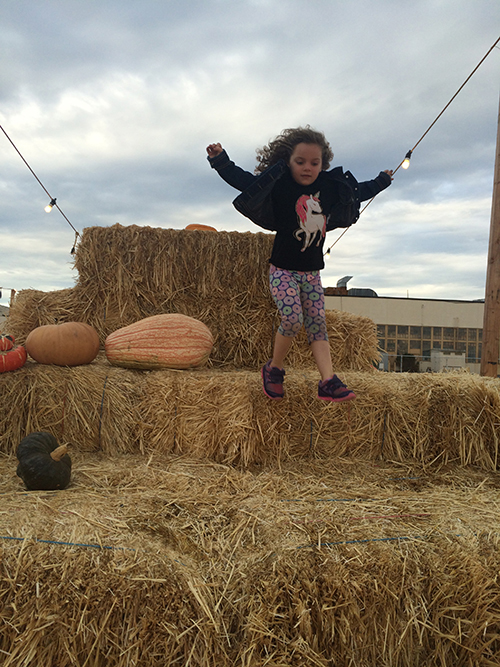 The pumpkin patch was local this year.

"This one is gooey on the bottom."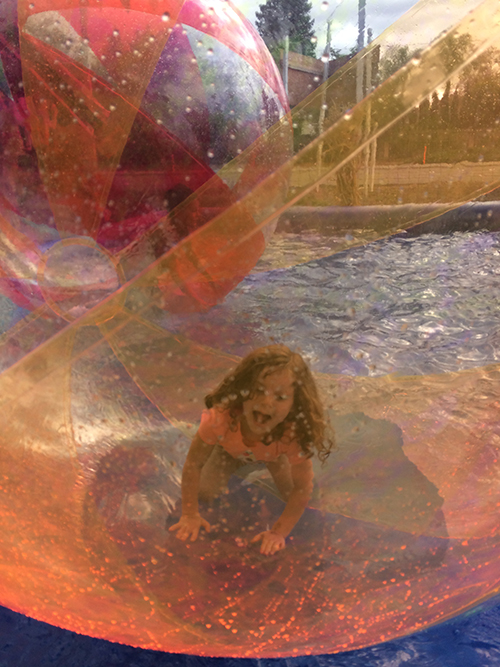 This pumpkin patch was not local, but it had little hamster balls.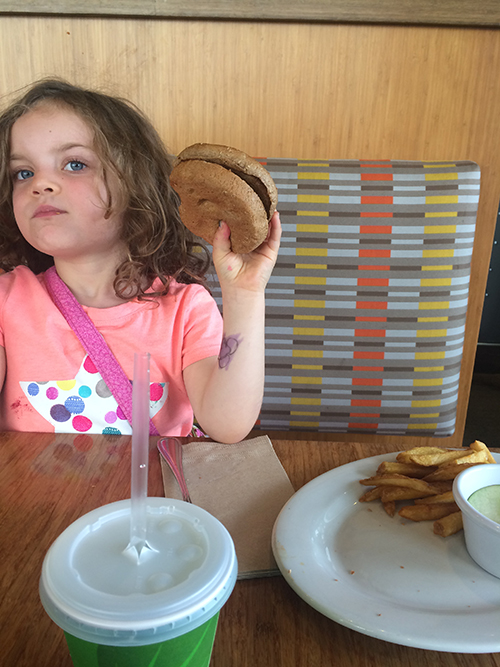 Veggie Grill mean muggin'.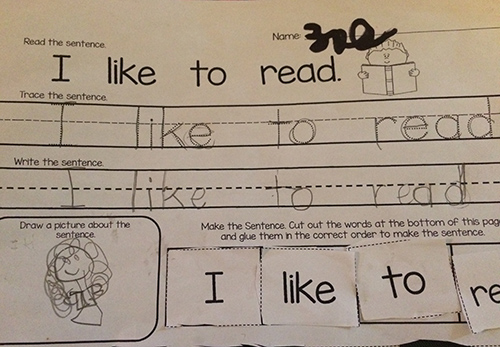 Adorableness found in Zoe's homework.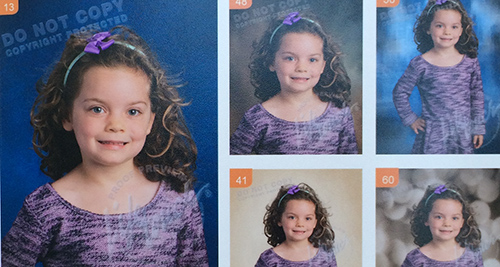 School picture proof sheets arrived.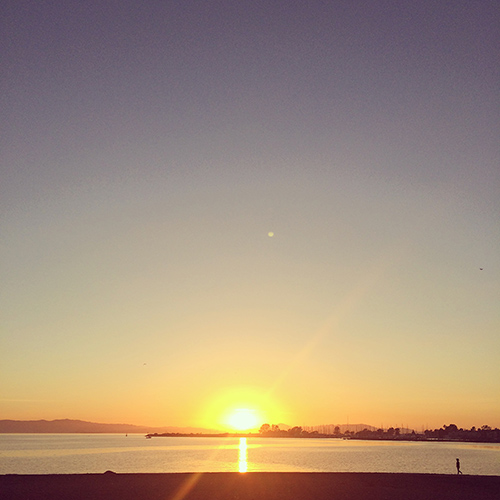 When I go for a run at night, I'm often like: my life is pretty great but Ross, should you go out more and socialize with people? You don't need to rewatch The Office again.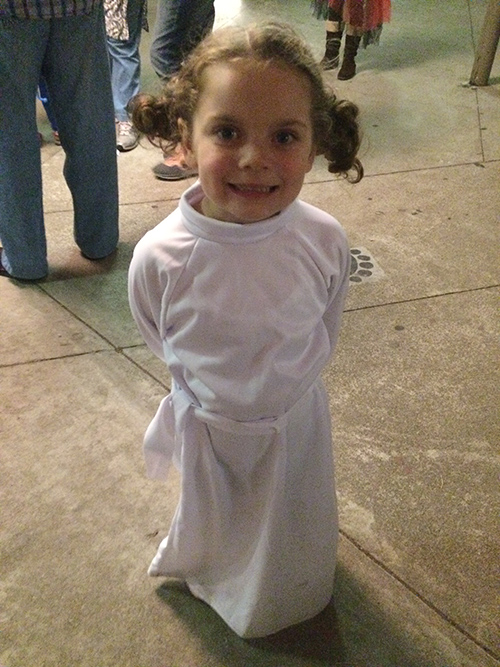 This little cutie was Princess Leia.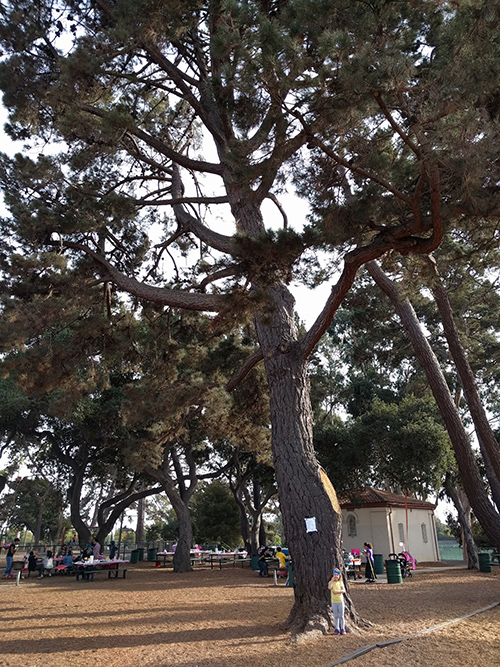 The park we go to all the time has some issues with the trees.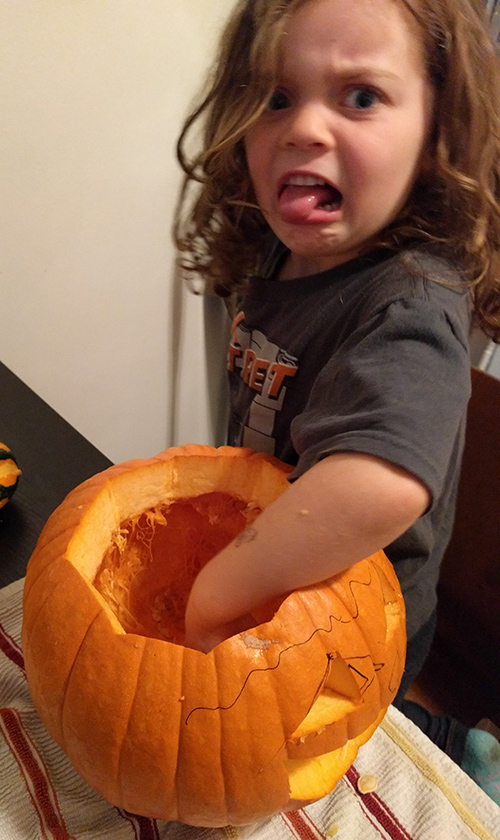 Pumpkins can be gross.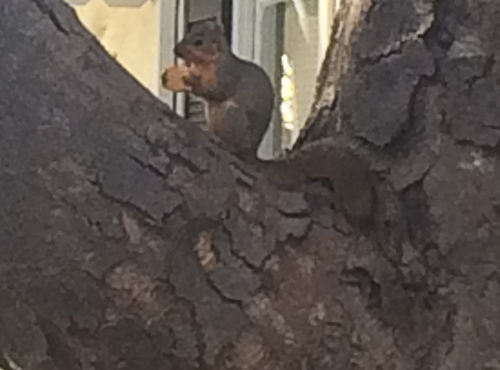 This little asshole stole the tooth attached by toothpick from our pumpkin.
Halloween 2015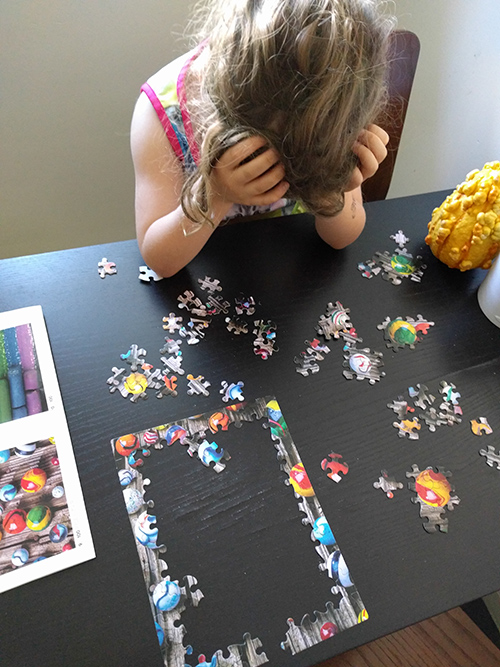 Zoe insisted we buy 10 puzzles because we "would do them all in a day"; gave up after doing one.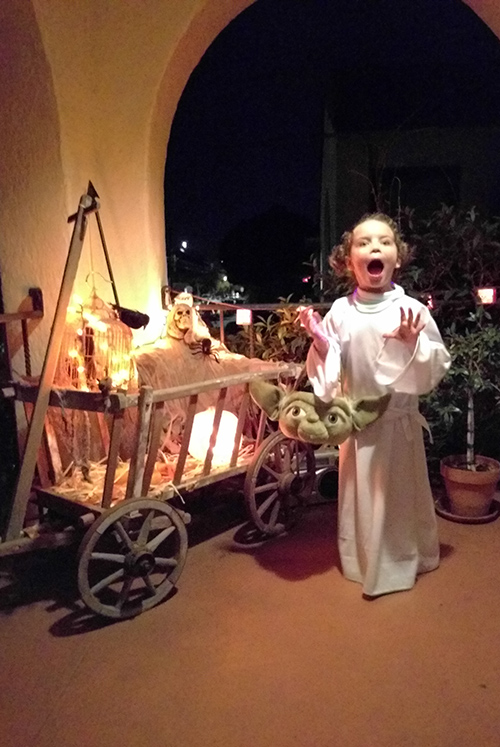 This was taken just seconds before the concept of the "wine traveller" was explained to me. (It's when somebody gives the adults a cup of wine. I initially thought it was a juice box full of wine, which it probably still could be.)

The sugar high.
November 2015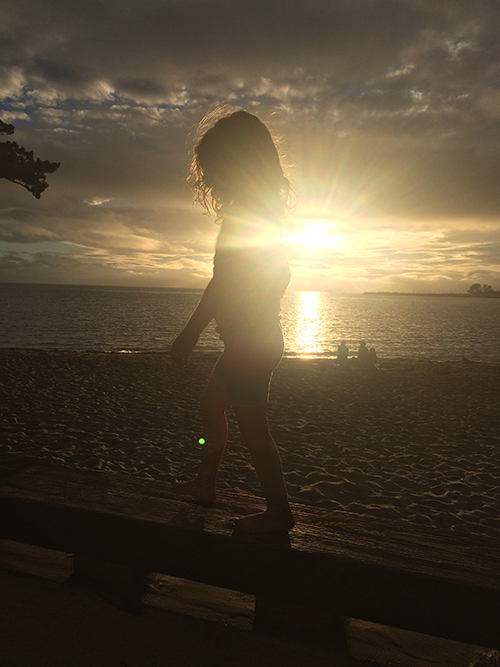 November 1 was a beach day.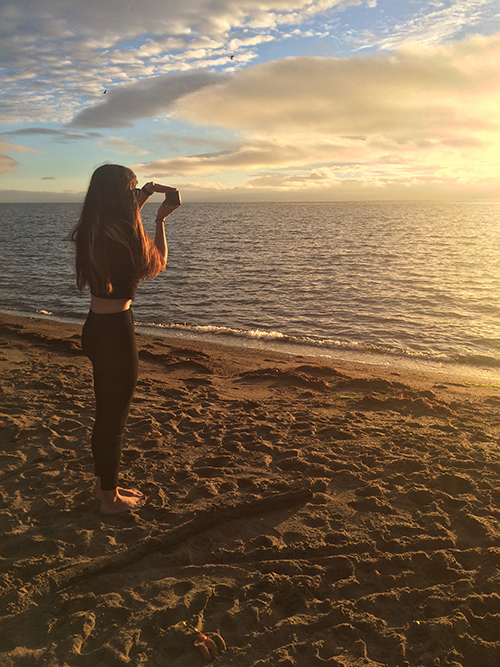 And I guess a crop top day.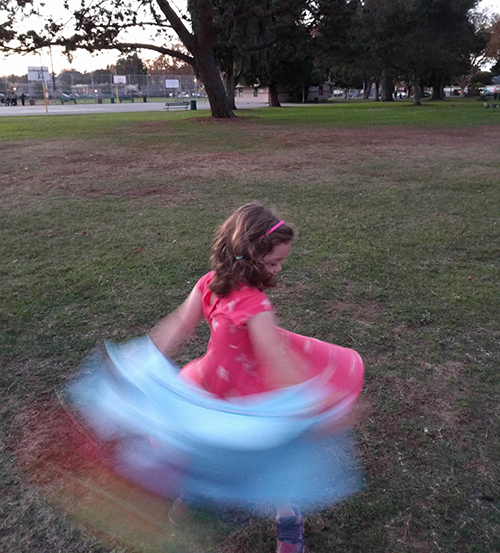 When your daughter is sort of a hippie and celebrates daylight savings in the park.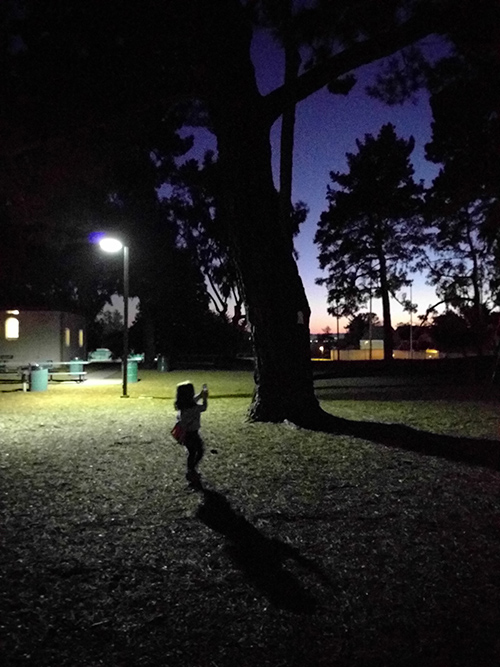 As noted before, we needed to take advantage of the time we had left with the trees at the park.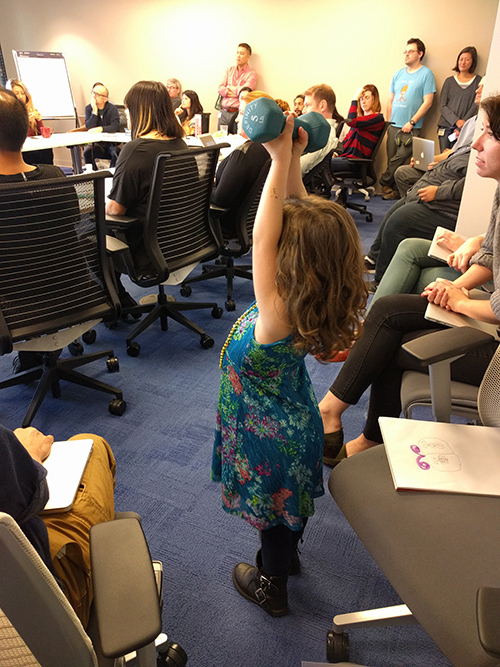 I had to give a tiny presentation at work and Zoe had the day off. It worked out perfectly.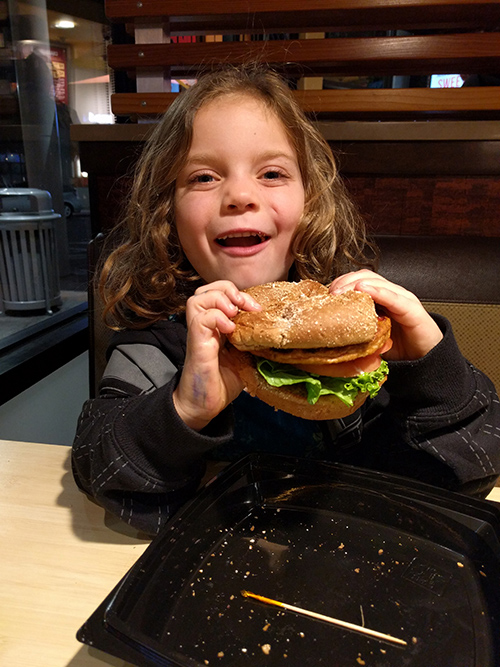 Some day, I would like to love something the same way Zoe loved this veggie burger.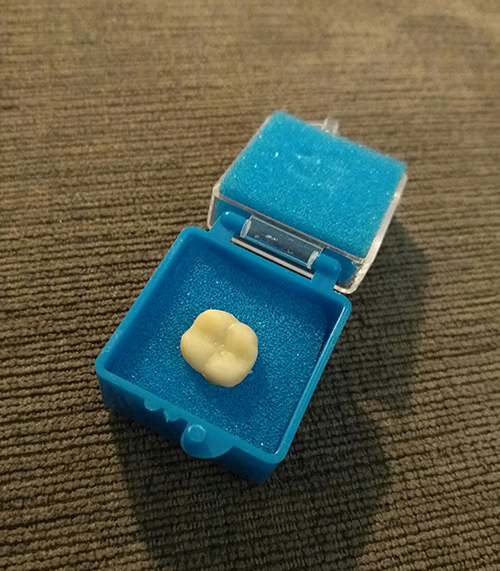 Fun thing about getting older: everything decays. Some parts decay slower than other parts.
Thanksgiving 2015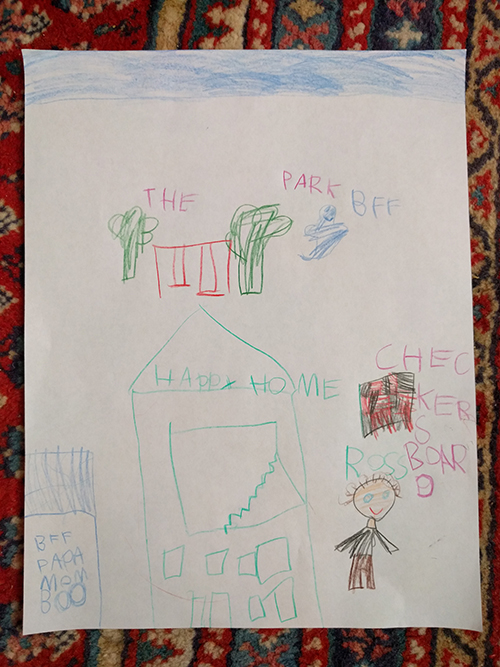 Zoe's list of gratefulness.
I gave Zoe my old phone to use as a camera.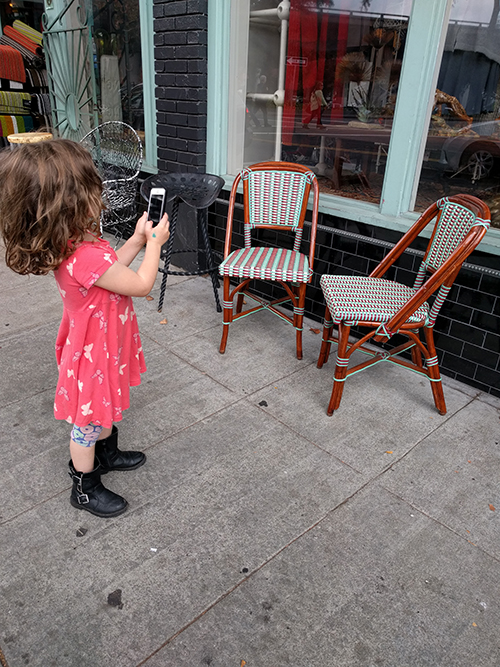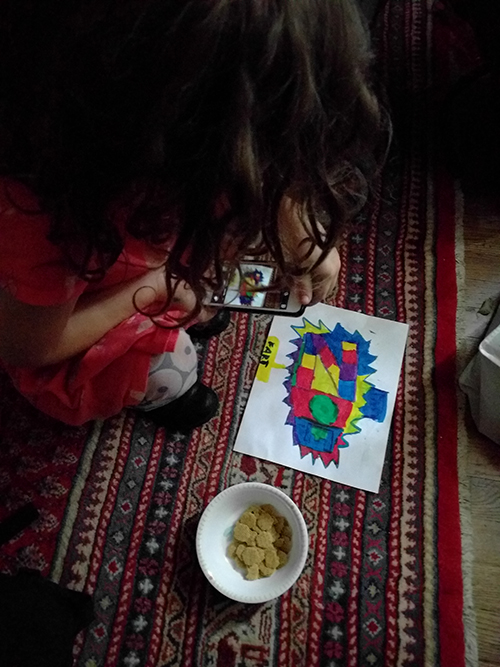 The walk of shame is carrying a 56″ pizza box to the dumpster the next morning.

Zoe was practicing her apostrophes.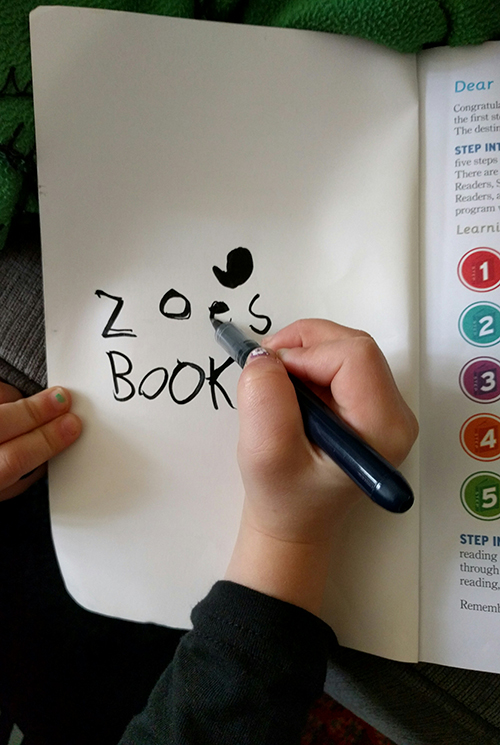 We had falafels before this photo was taken.
December 2015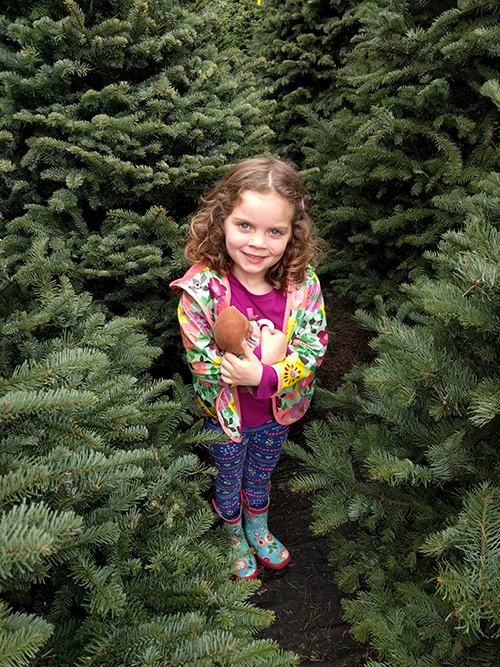 Picking out a Christmas tree.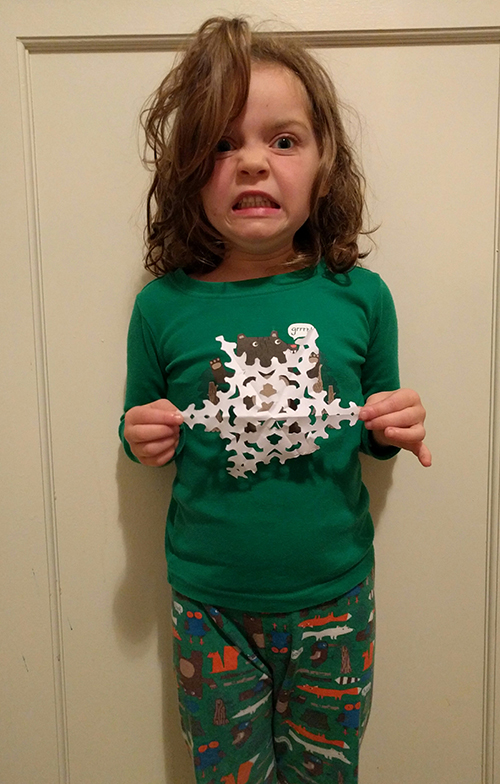 "I want to make snowflakes for all the kids who don't have a home."
Going to see Santa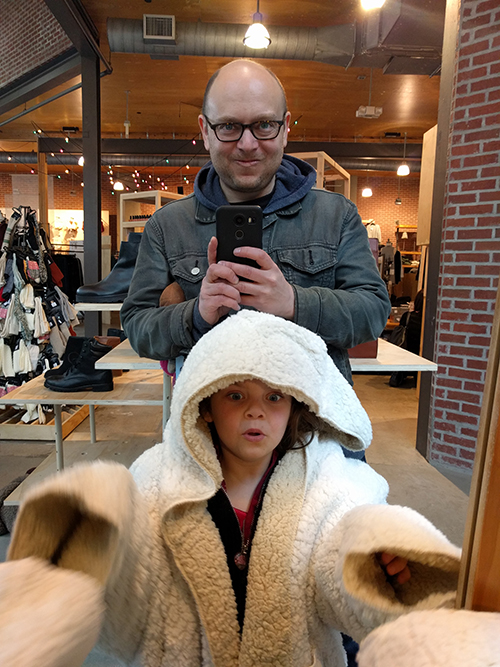 vs. a few years ago: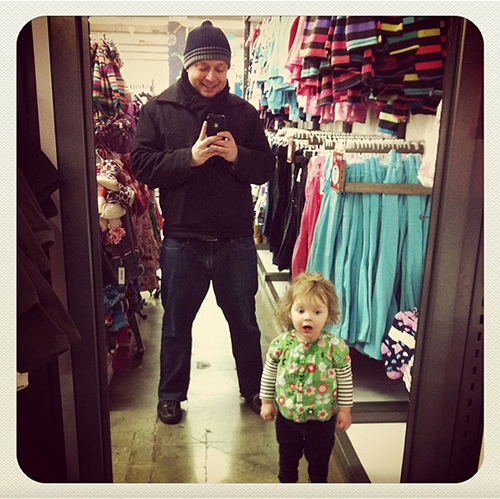 Christmas in Alameda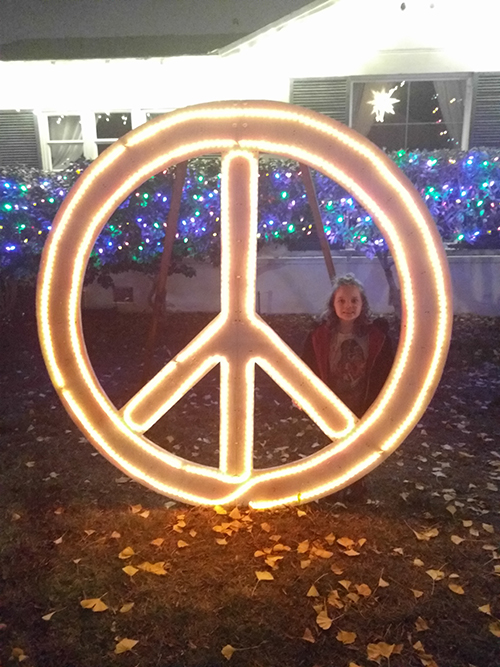 "Look! A mushroom."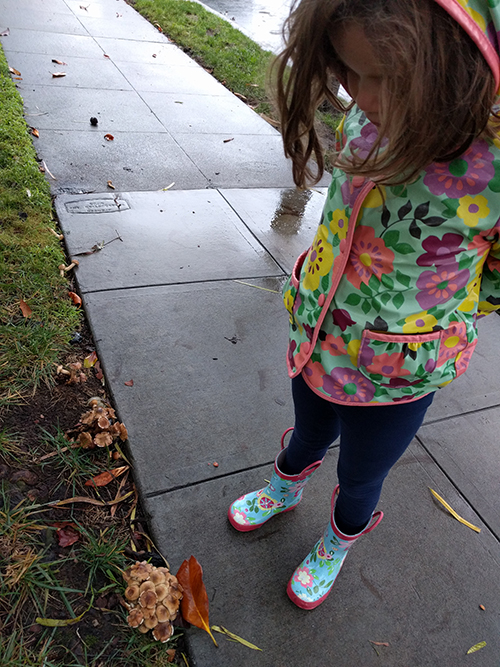 January 2016

A trip to the puppy park.

"Papa, do my lips look funny?"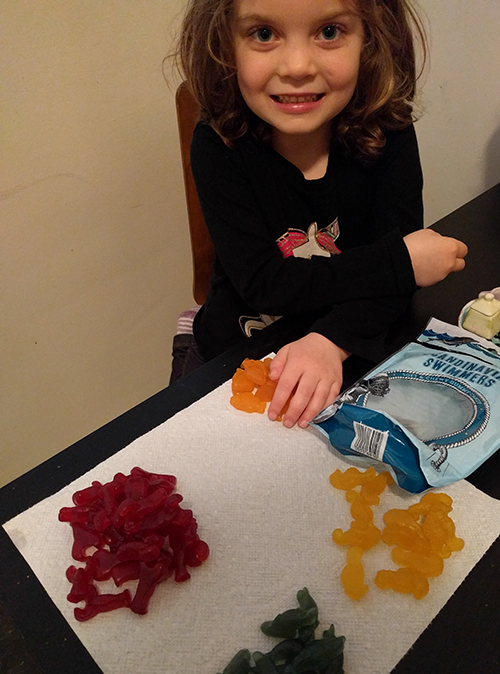 We got into sorting the Trader Joe's sea gummies. I'm proud of her fake smile, seen here.

We went to the aquarium in the city and after rode this carousel. As we were riding, a Taylor Swift song we both enjoyed came on. This was significant to us as we had both been listening to a lot of Taylor Swift at that point in time.
February 2016

This book is great for learning how to read but super boring in its narrative structure.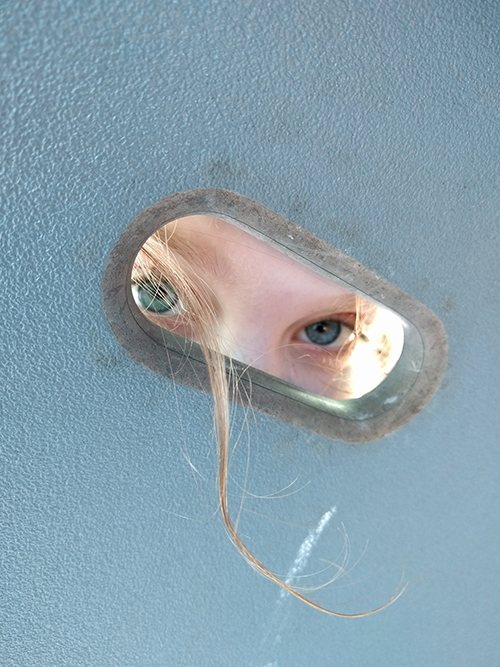 (in a heartfelt tone) "Is being my dad hard?"
(Me, feeling like I'm in one of those Church of Latter Day Saints commercials from the 80's) "Not really, tiny buddy."

Then Zoe got her usually February cold where she was sick for a week. We took an outing to my happy place (plant store).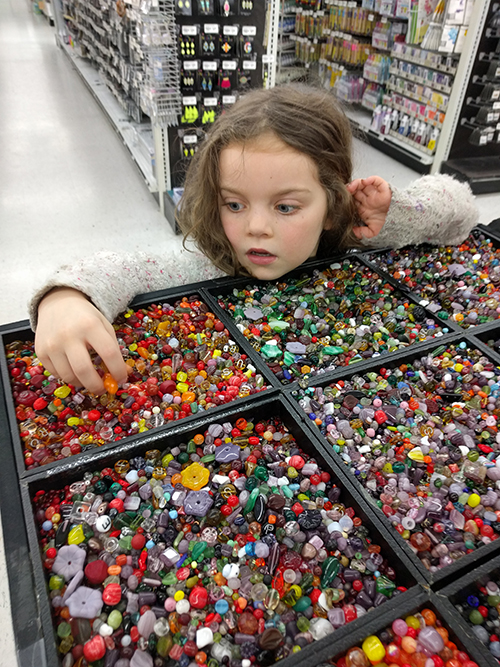 And her happy place (bead table).

I was cleaning out her backpack when I found her school work for "A word that starts with 'i'."
March 2016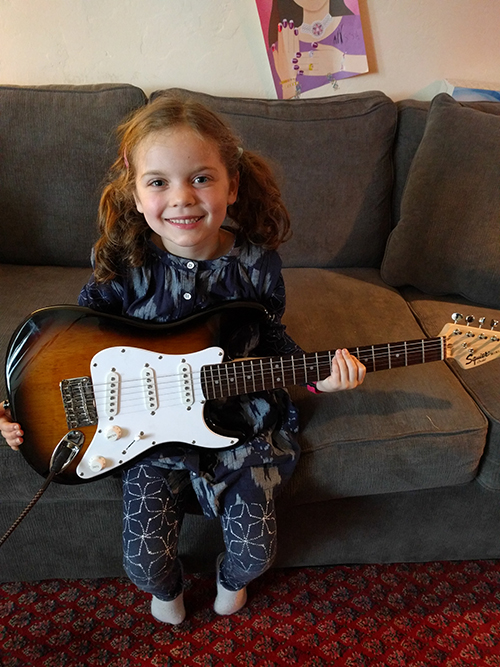 Zoe's 6th birthday. This $100 Strat buzzes worse than my 1990 Telecaster.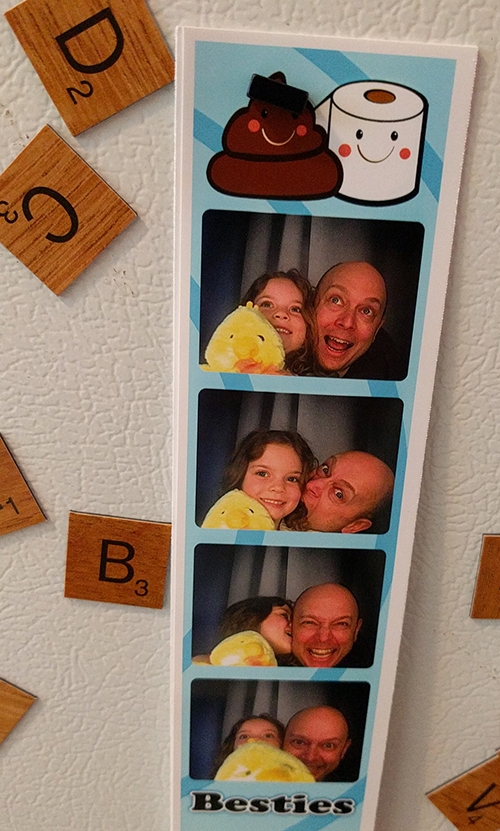 April 2016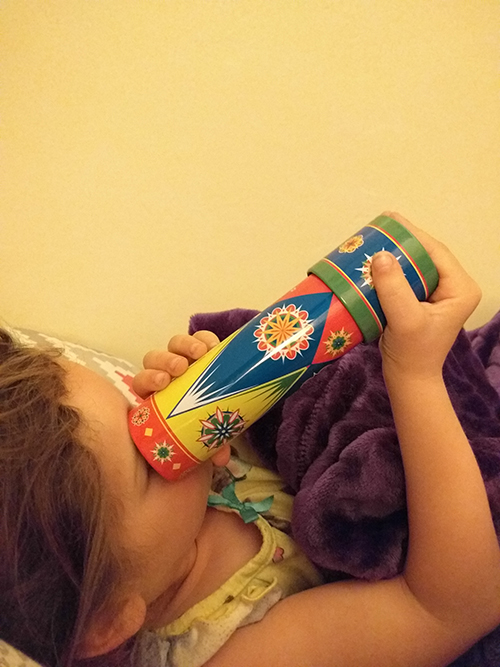 Our brief kaleidoscope phase.

One of the most helpful things she has ever done.

Falafel in the park.

Fries in Oakland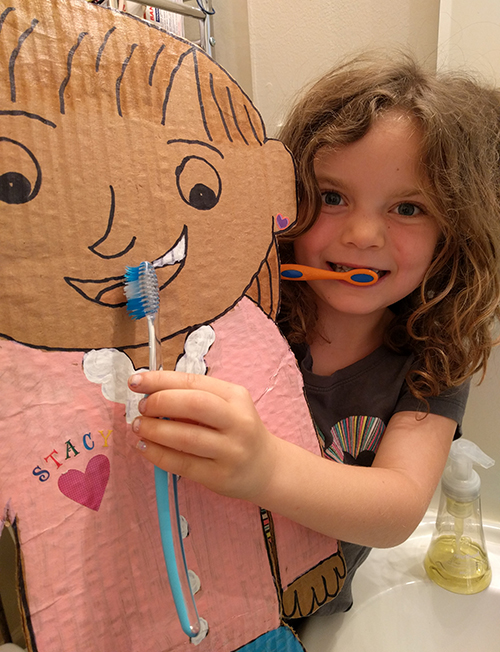 We had the pleasure of hosting Flat Stacie for a week. She was pretty cool.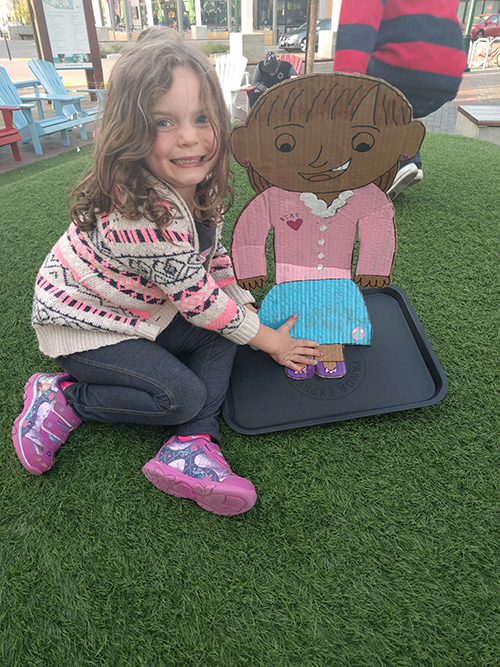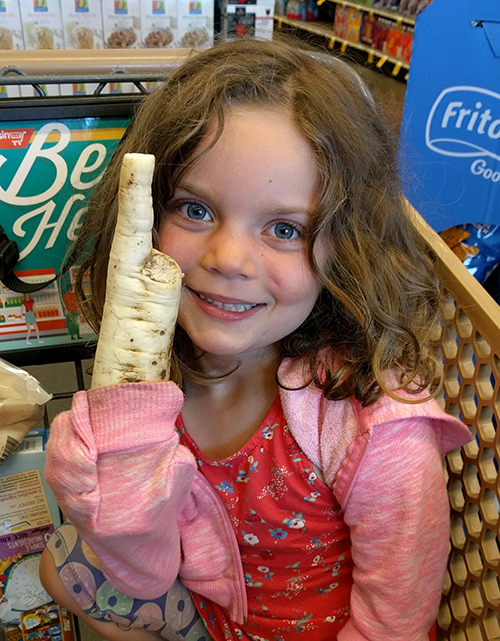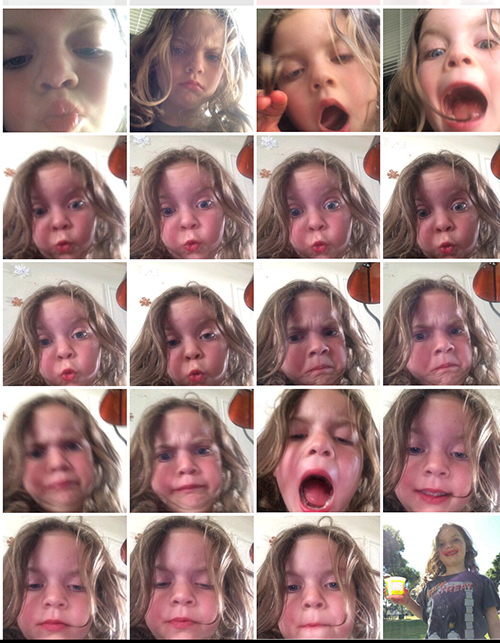 My phone.
May 2016

Zoe's The Starry Night.

$27 toast at Trouble.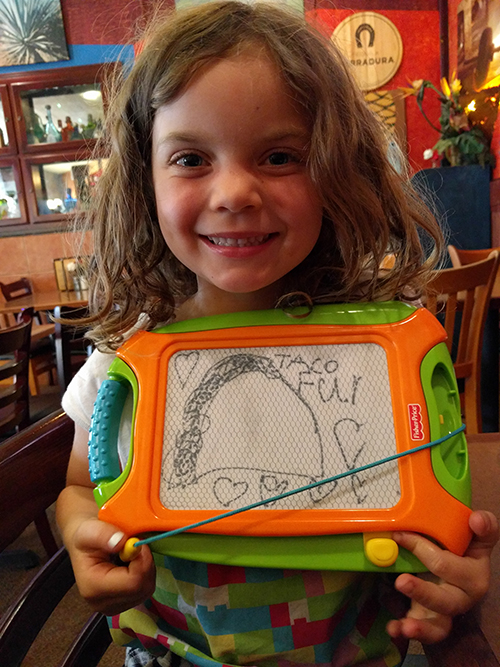 "Zoe, draw what we're doing tonight."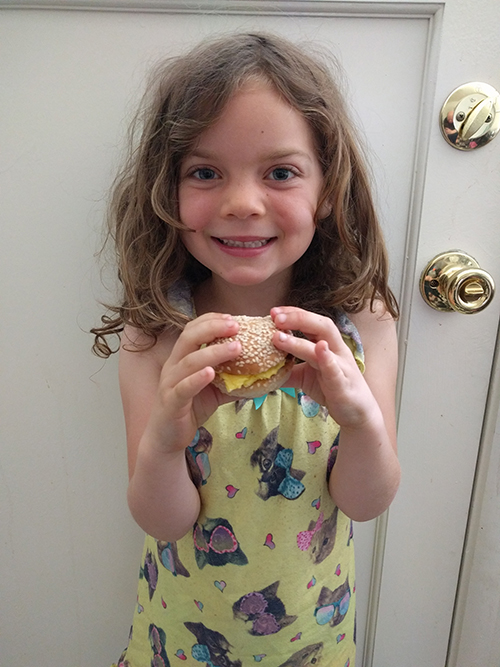 From our tiny sandwich phase.

"Papa, I want to go outside and tell everyone you're making dinner."
"Ok."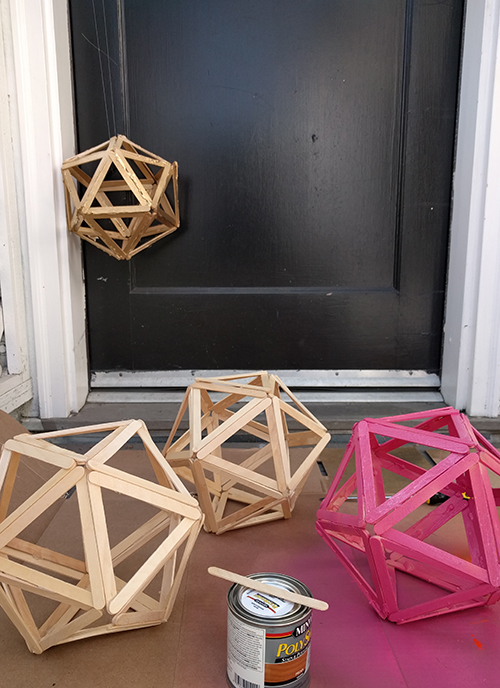 Every time I felt anxious, I made one of these. I made about 65 of them over the summer.
June

Then the school year was over.

After driving to LA: "Is this all we're doing today?"
In all fairness, we did wait in line for 2 hours in 100° heat to get into The Broad.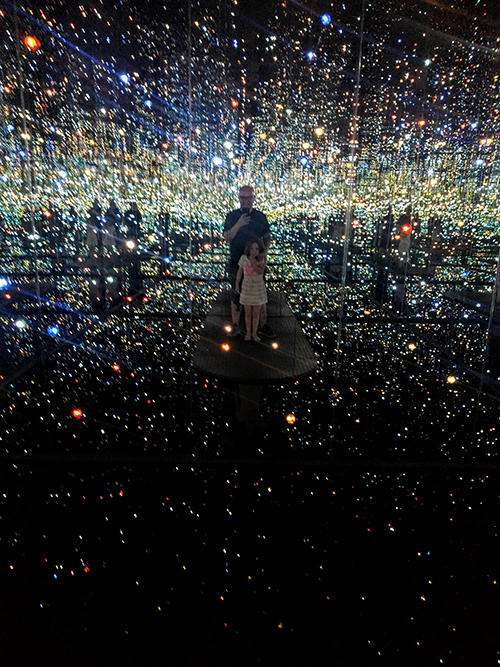 "Papa, that was scary."

We got to see my old friend Nicole, who makes AWARD WINING PIES IN LA AND I TELL EVERYBODY ALL THE TIME ABOUT HER. Also, she was in a funny video about shitty donuts. Ambrosia bought the last of the pies, I think. It was 7000° in LA that day and I felt like I was melting.
August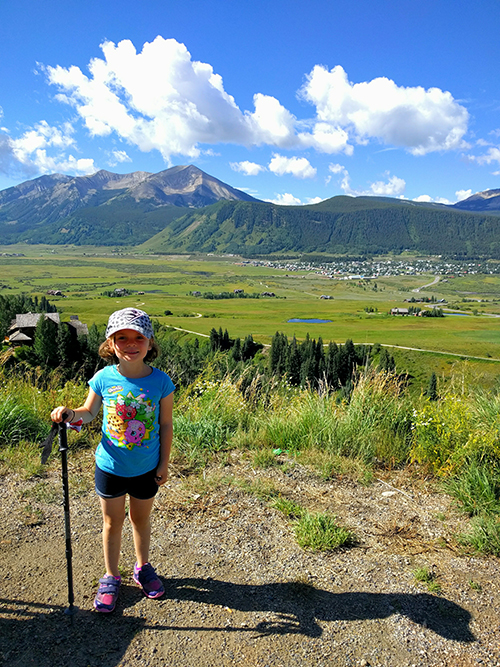 We went to Colorado.
September 2016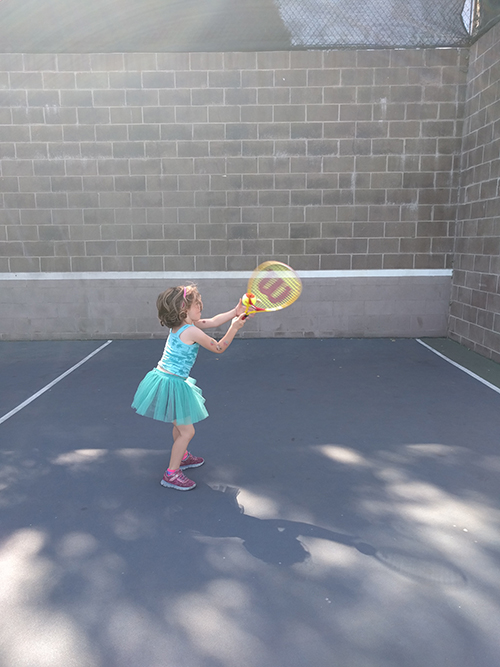 We started playing tennis.

I hate 95% of social media, but this is cute to me.
October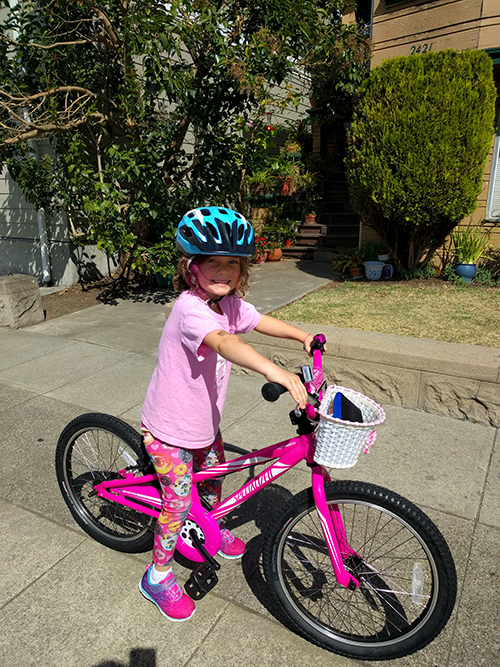 Big girl bike.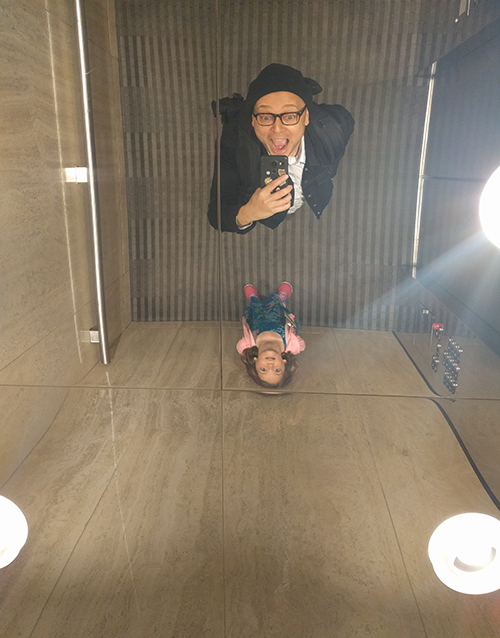 "I want to go to work with you everyday."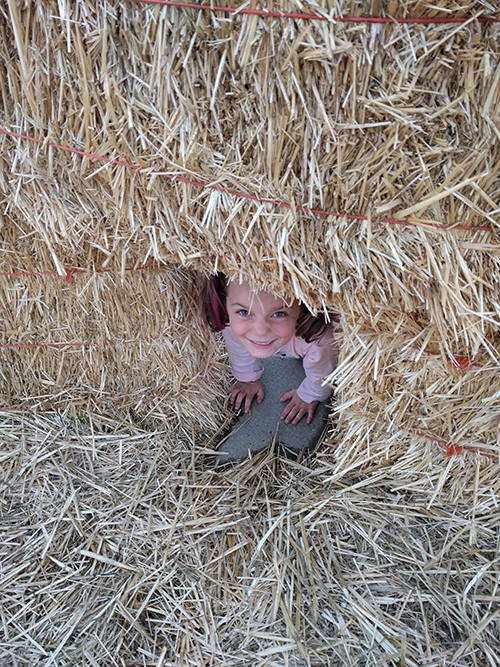 The pumpkin patch.

Halloween (compare)

"I'm acting creepy."
November 2016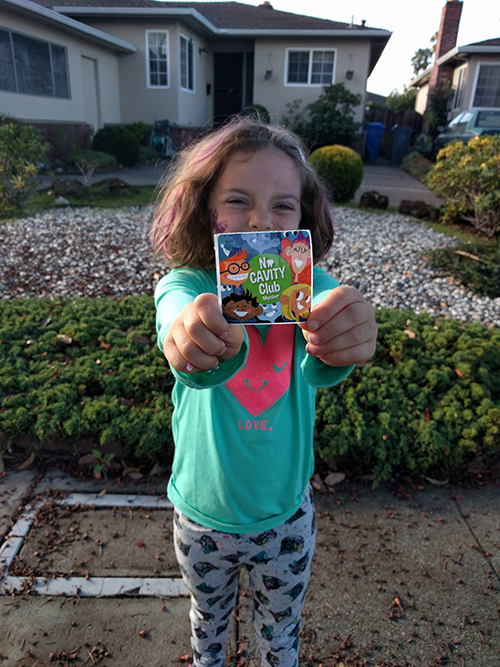 The day after Halloween dentist appointment.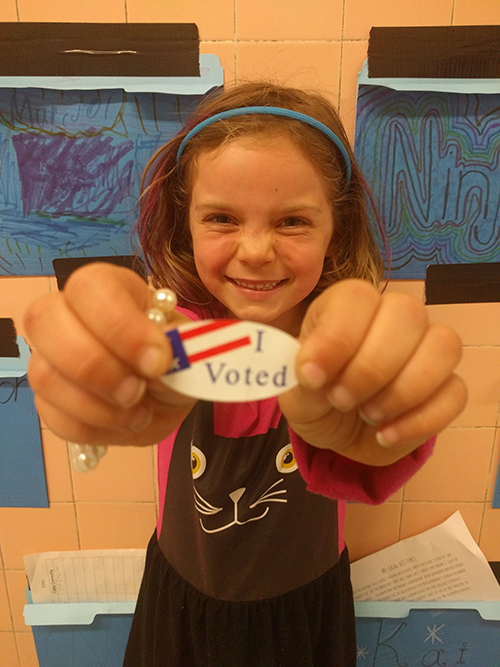 Ouch.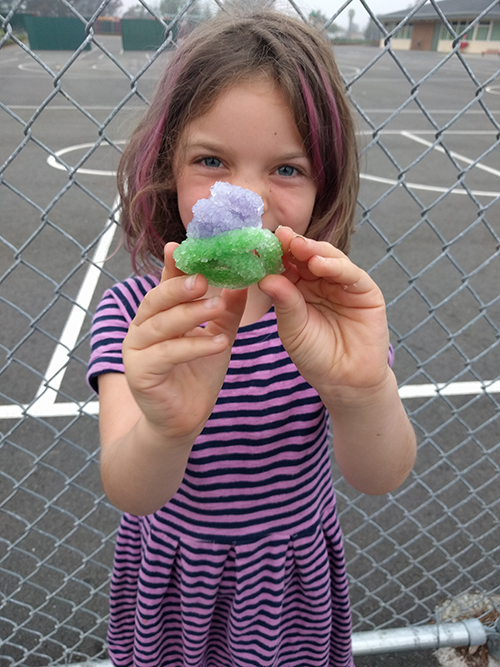 We got super into making Borax crystals. And then I got obsessed with it.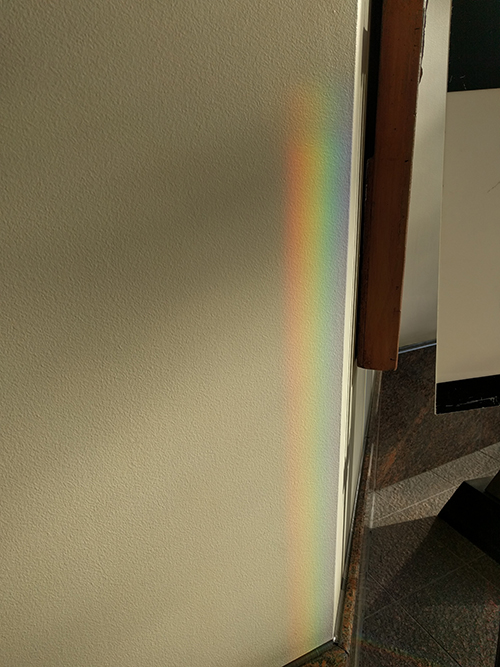 I told Zoe on the drive to school that if I saw any rainbows later that day I would take a photo of one. Then I saw this one around the same moment I knew things were going to be ok, which was a feeling I hadn't felt in a long time.
December 2016 Santa: 2016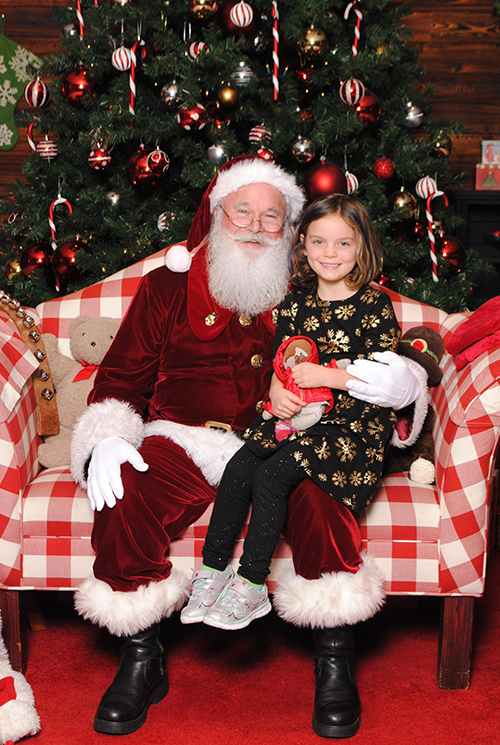 Christmas Eve (still the best)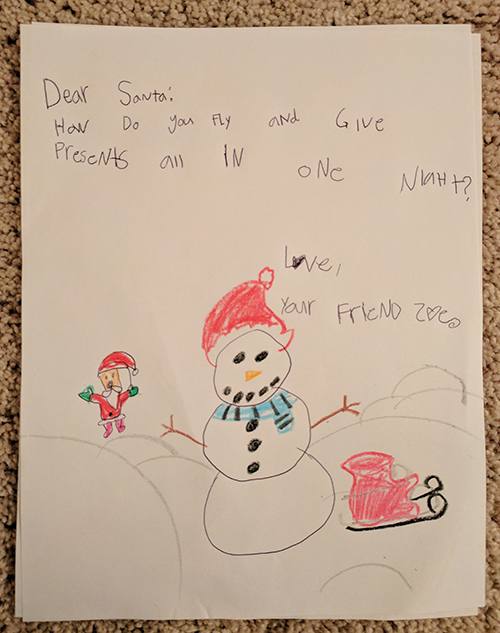 Christmas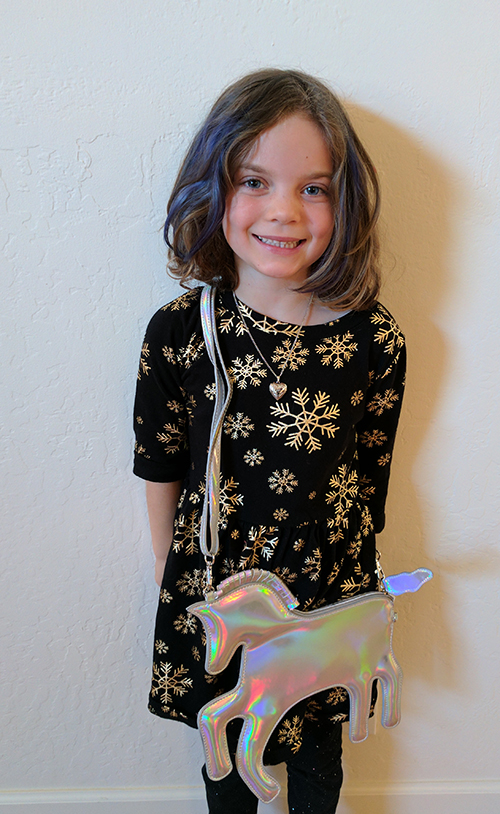 Me: I'm getting Zoe a unicorn purse.
Everyone I tell this to: I want one as well.

Poop emoji cookies at Grandma's house.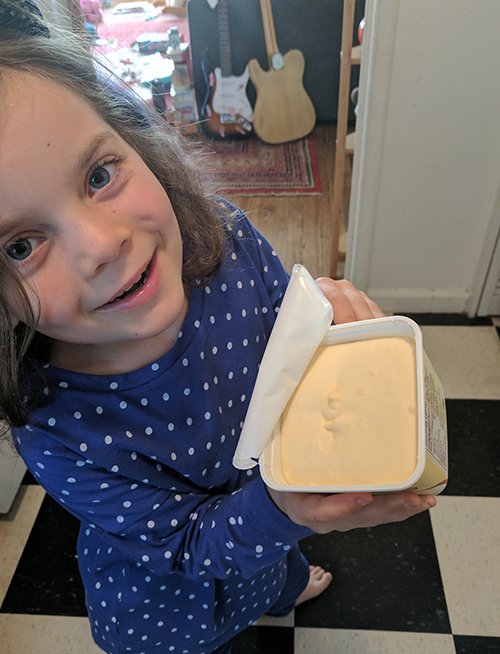 New year, new buttery spread.

And then the pie shop was open for business, even on New Year's Eve.