Like everything that isn't watching Netflix in bed, keeping a relevant blog seems very difficult. (The last entry detailing any of the small events with Zoe was from 2012). The draft of this and part two sat in WordPress limbo for more than a month. Now, I'm just haunted by the fear that… No. I dare not write it. It's too…Dad. Ok dear reader: I will tell you that the inevitable transformation of Zoe from helpless baby to a person not needing her papa anymore is a pain that I'm already anticipating. I have some years and years to prepare for it — I have to constantly tell myself to live in the moment — but I feel like I have to pay into the 401k of misery by diligently contributing a few moments of planned future sadness each week. I blame some of this perfectly human and natural emotion on looking through all these older photos of Zoe and seeing time pass, though most of the moments are very sweet.
Fun fact: It has long been known by close friends that nothing makes me tear up more than those commercials when the passage of time is shown to be fleeting and life…precious. (I can't find the exact flavor of ad that does it, but it goes something like:
young, beautiful couple shown during courship; they share much laughter
couple now getting married, with only their happy future in front of them
baby being born to ecstatic and still beautiful parents
parents comically freaking out because they don't know how to raise a child (maybe there is a pot boiling over on the stove, too)
beautiful child graduating from high school/parents now older and fatter
their child is now a parent, shows baby to now quite aged but still handsome grandparents
old people enjoying their retirement/on a cruise
funeral
EXTREMELY LONG, IMAGE-HEAVY UPDATE OF THE LAST TWO YEARS MOSTLY FEATURING PHOTOS OF ZOE.)
Back to October 2012
My god. I don't even know. We moved from the apartment that was next door to the very loud postal processing branch. No wait: I have to go back even more. After The Rucker wedding (again, this) we drove to see friends in LA and went to Handsome Coffee and hiked to the observatory and went to Veggie Grill.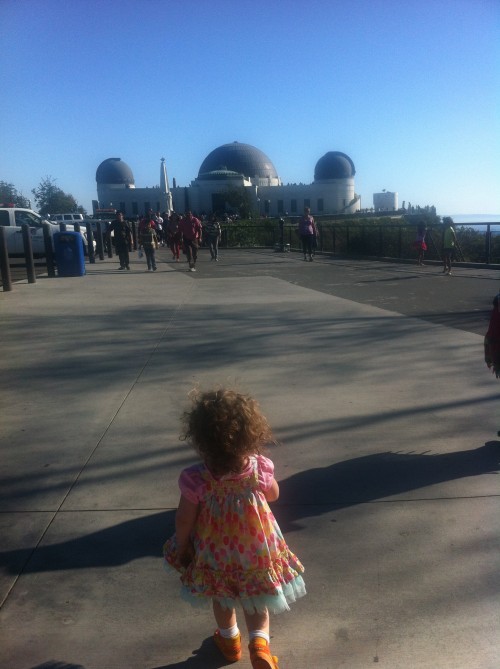 LA seems so large and unreal to me. I felt like Randolph Carter dreaming about The Dreamlands again.

Nothing will ever taste as good as the first time I dined at Veggie Grill.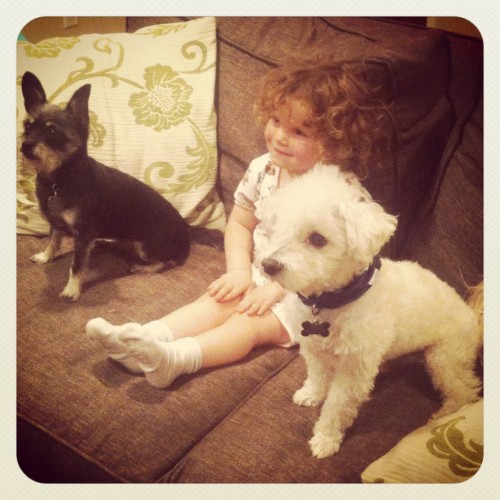 Soon after this trip, Nicole had an engagement in Providence and hey! my dad lives in Providence, so why don't we all go? It will be October and a very lovely time to visit Rhode Island. I had an ulterior motive: to go to Papa Gino's and see my favorite old library.
To Providence
Zoe is a pretty good flier. This was our longest flight. She was a champ for getting up so early for a very early flight.

She's such a sweet baby. Maybe I'm just grateful that she's so well behaved when we're all crammed into a tiny space with a bunch of strangers and hurtling really fast and so far away from the surface of the earth.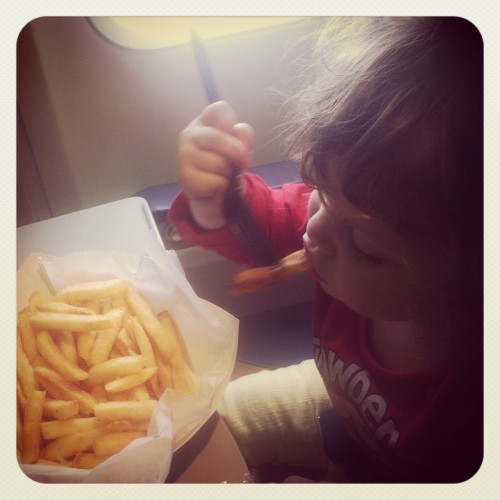 A layover in Chicago to prolong the flight time.
Finally landed, carseat installed in the rental car, and before the hotel: a quick stop at Papa Gino's.


It was ok. I wish there was one out here.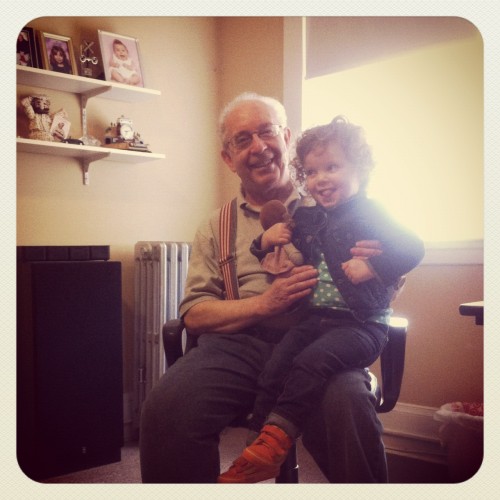 Meeting Grandpa Stan and Aunt Melissa was very special.
October in RI means it isn't 95 degrees when we pick pumpkins.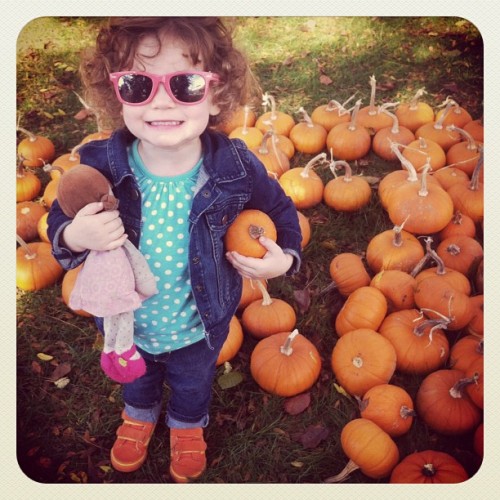 Went to a beloved childhood restaurant which will now have to remain just a special memory.

My old man. (Barrington was and would be a fine place to raise a child.)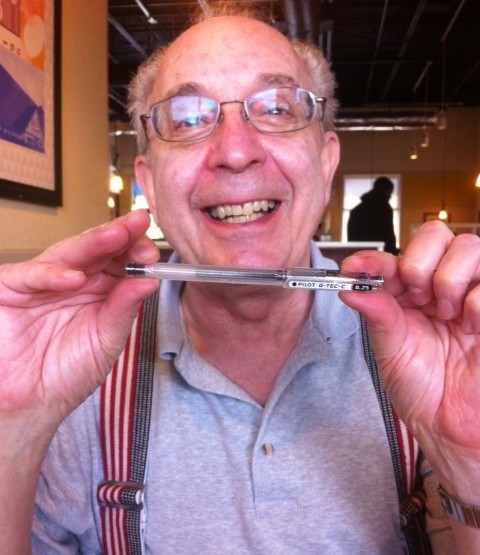 I felt like my dad would like the Hi-Tec-C.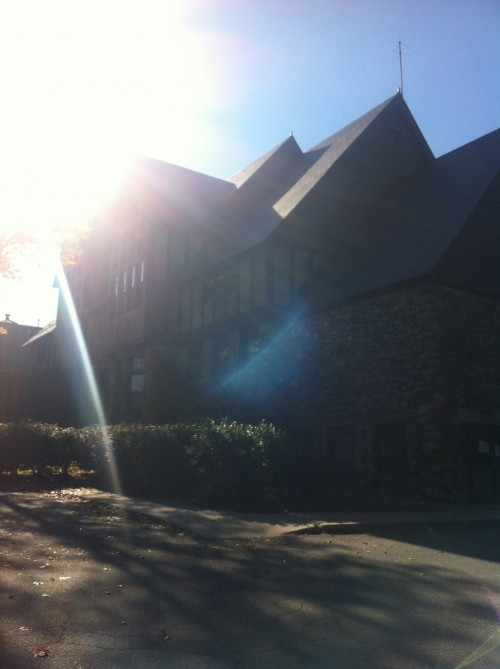 My favorite building in Barrington is the old library, now the Town Hall.

It's attached to a cemetery! When I was a little kid, this creepy old library and attached cemetery was just the best and set the standard for cozy, quaint libraries. It was moved to a new, modern building about one hundred feet away when I was 14.

I feel like Normandy Sound is now Celebration Sounds. And if so, Mission of Burma recorded Vs. in the next town over from where I grew up. This fact always meant a lot to me.

Kicking it in the hotel Starbucks.
If I could do the trip over, I would have stopped by what sticks out in my memory as a cute coffee shop, and taken advantage of beautiful Old Providence.
Barrington was lovely and pristine and had the same large amount of trees that I remember. Providence reminded me of being impossibly young and getting by on a $11/hr coffee shop job (my god. I think this had just come out).
Halloween 2012

Soon after returning, Nicole made our costumes in a super heroic effort: a rainbow (Zoe), a storm cloud (me), a rain cloud and rain (Nicole). 2013 marked the last year that Zoe would stay in on Halloween night.
November

We voted.
Bonus park photo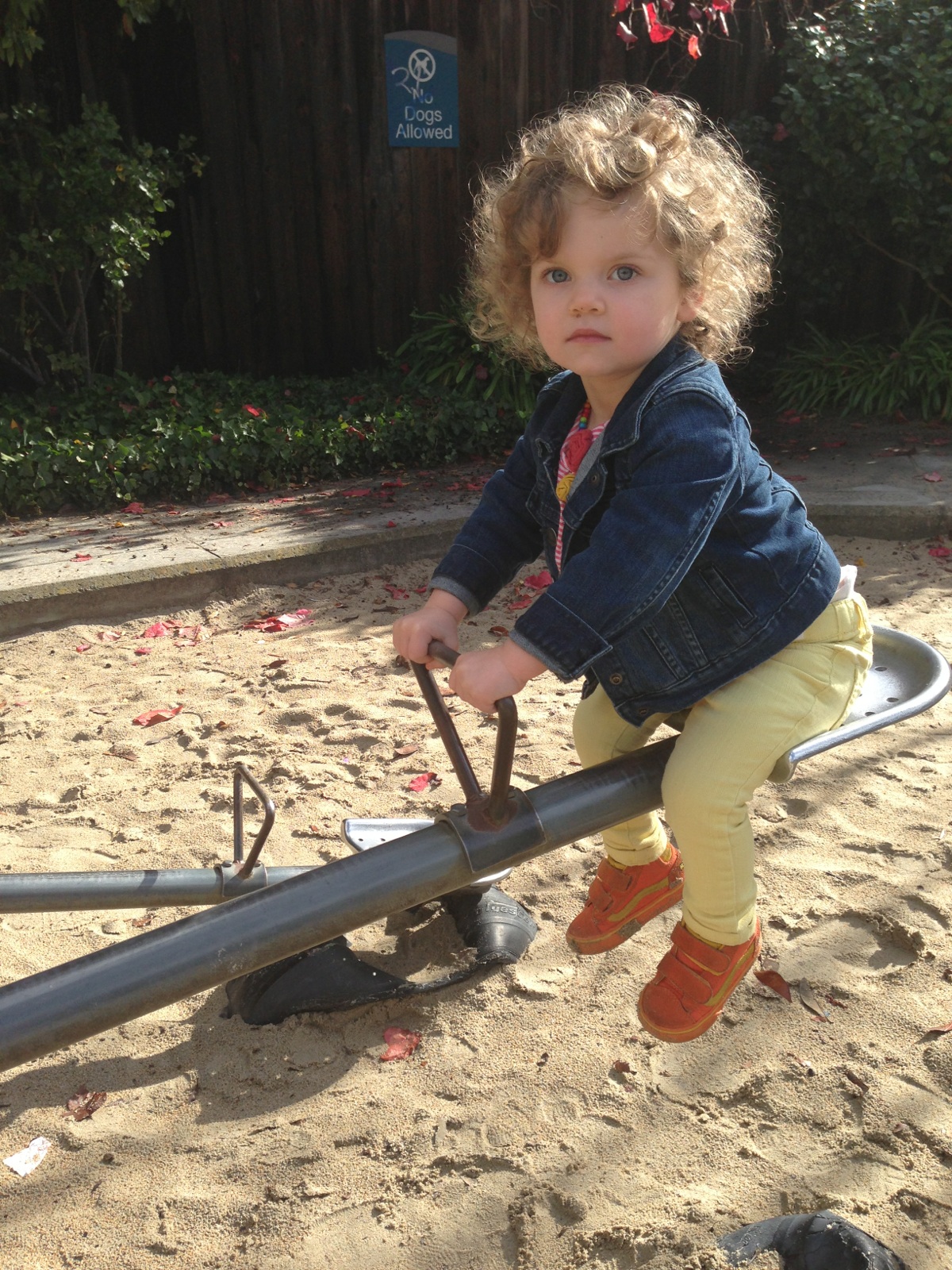 Bonus Mama "sleeping in" photo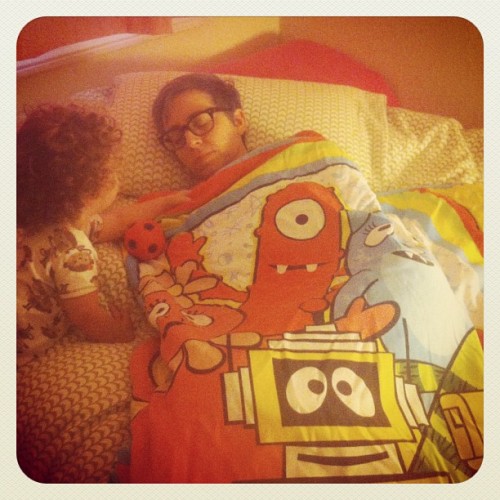 We saw Yo Gabba Gabba! live and I teared up because my beautiful daughter, wearing the Roger Miller-style hearing protectors, went to her first concert and I could feel new synapses being formed and could hear a conversation happening in the future like: "Yo Gabba Gabba! was, like, my first concert. But, like, my first real real concert was [name of some shitty band] that I saw when I was 14."

Sassy in the rain.
Thanksgiving tradition!

Nicole and I got coffee tattoos.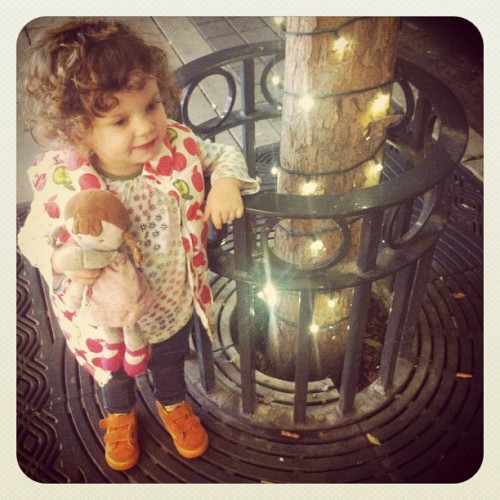 A Veggie Grill opened in San Jose which makes it just a little bit more than I want to drive for a kale salad, but the mall there makes me feel like I'm in Arizona, which was an unexpected but appreciated treat.
December 2012
The Christmas Season
Best time of year!

We made ornaments from salt dough which had to have been something we saw on Buzzfeed. They were a disaster.

One of our favorite "activities" is watching Zoe eat pizza. Um, I have a Facebook photo album dedicated to it, so you know I'm for real. These nights (First Friday) were my favorite in our Oakland apartment because it was just down the street and it made the neighborhood seem energized and fun, not a desolate, bleak wasteland which it usually was.

We met Santa.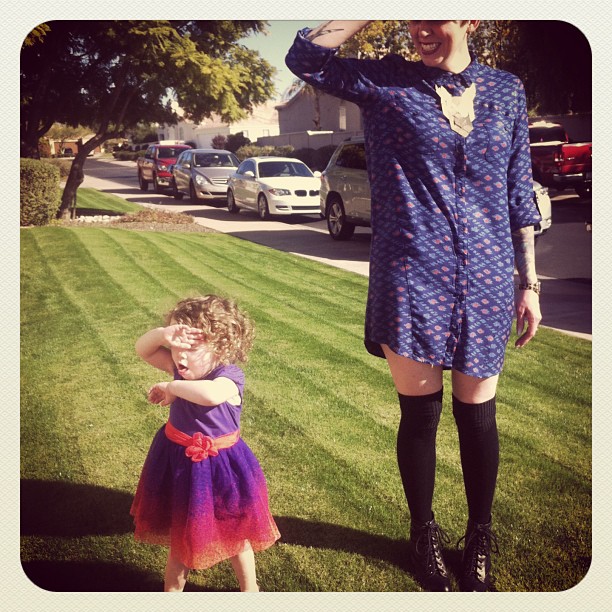 We went to Arizona.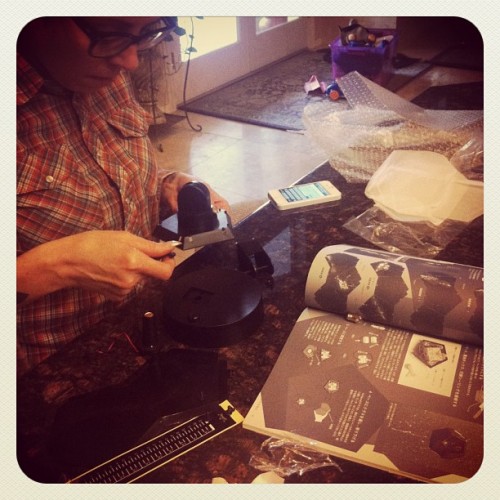 "Let's buy a planetarium for Zoe's room that arrives in kit form, made up of 400 pieces and, two years later, we still haven't put together."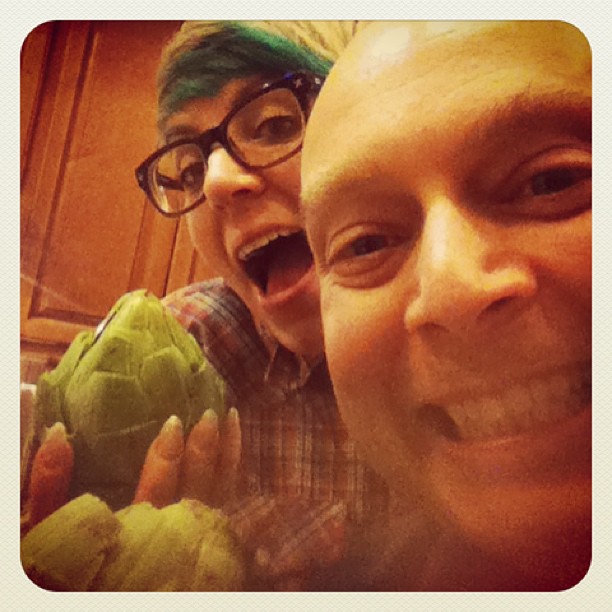 We made stuffed artichokes on Christmas eve, which is my favorite thing to do on my favorite night of the year.

Zoe acquired a "big kumer" from Santa.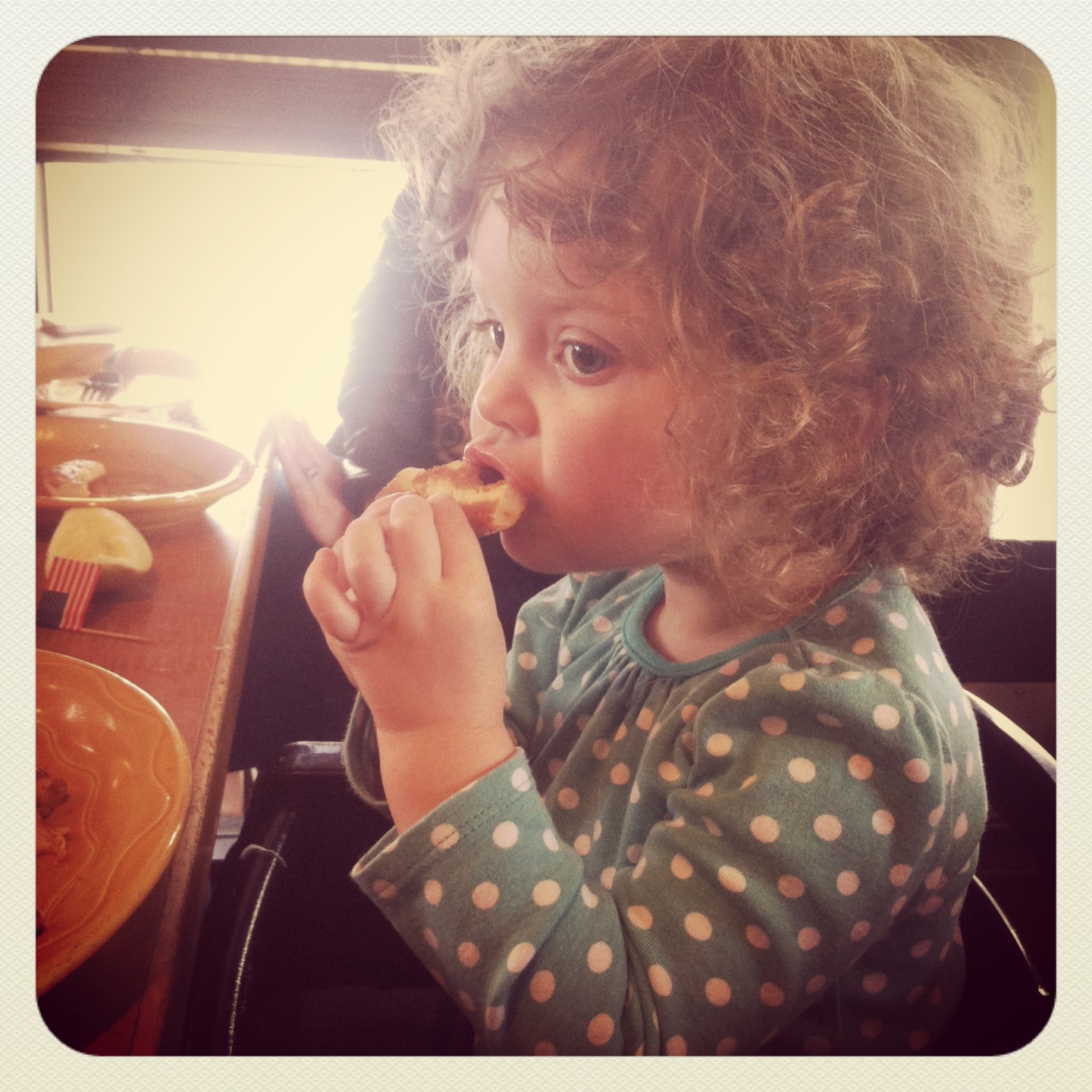 Eating (gluten-free) pizza with Grandma.

Took my first trip to Tuscon. Hotel Congress did not appear to be haunted. There was an immense amount of street noise and I was unable to sleep and instead read about the making of The Blues Brothers.
We kept driving south, and went to Bisbee. T'was a cute little European town tucked just above the souther border. Also: they have had a vegan restaurant there. I'm sad that it closed, but the world was too strange a place for something as beautiful as delicious vegan Mexican food.

Finally made it to Pizzeria Bianco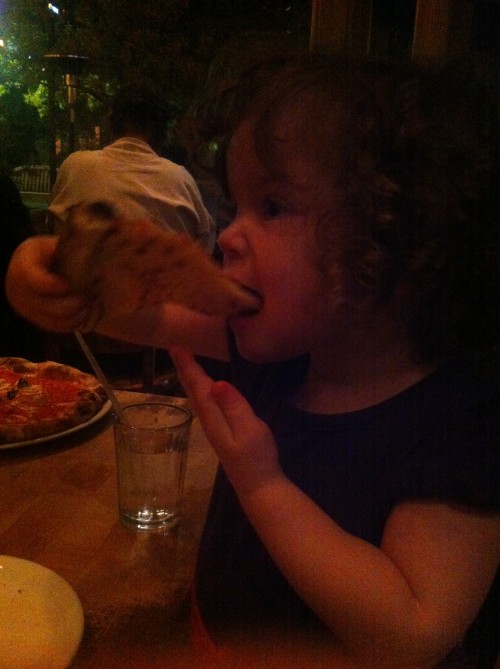 We had made plans to go here for the last 8 years, but they are always closed when we're in Arizona. Staying an extra week really paid off.

Painting at the Children's Museum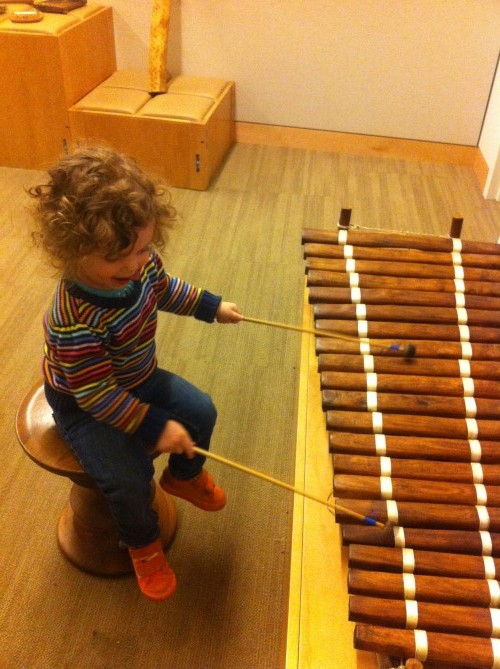 Spent some time in this place. They glossed over D. Boon's contribution to modern music.

Sometimes (i.e. every year), I feel like a man could really find himself out under the spacious skies of Arizona.
I broke this up into a second part, for obvious reasons. Onward to 2014!