The week was pretty mellow. My main task was to psychologically prepare myself for Nicole's trip to NYC that would start on Sunday. Also, I started The Girl with the Dragon Tattoo, which seems like the first book I read in 300 years.

At some point early in the week we played in the rain.

And at some point in time, Nicole went away for an overnight trip. I slept poorly and Zoe woke up very early (4:30am, which to me seems early). She finally slept on top of me on the sofa, and that feeling of a 30lb bundle of love is the best way to spend 5:30-7am, and then she was up "working" on the windowsill, meaning she was typing, just like how Papa makes money.

While out playing she saw an octagon shape and was able to tell me about it because we had been watching a Sesame Street on that topic.

Tonx arrived and I broke out the Chemex because the day seemed very trippy and night coffee is rad.

Building with heavy blocks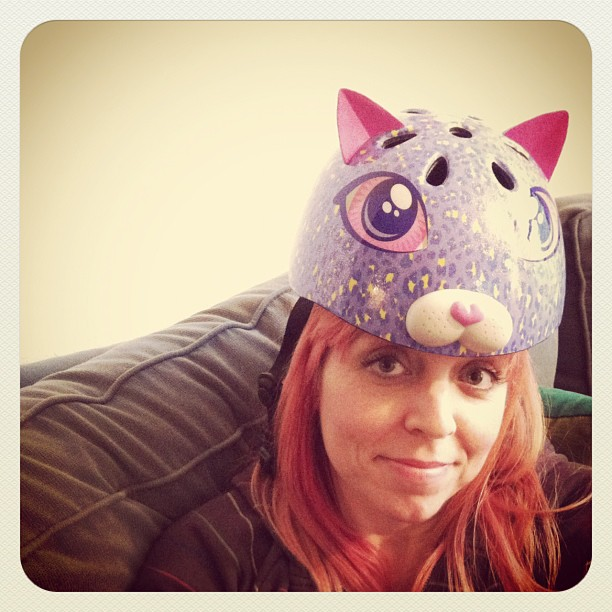 Nicole returned and Zoe got a bike helmet for her first bike ride that I'm still too afraid to take her on.

On Friday night I was feeling super empty and soulless. We went to Lanesplitter. Meh. You can't win every day.

Zoe draws while Papa stews in some sort of unnamable personal crisis and also wanted to eat 300 slices of pizza.

Saturday morning I felt a little better.

We spent some of Saturday getting Zoe some new shoes, which sparkle and are adorable.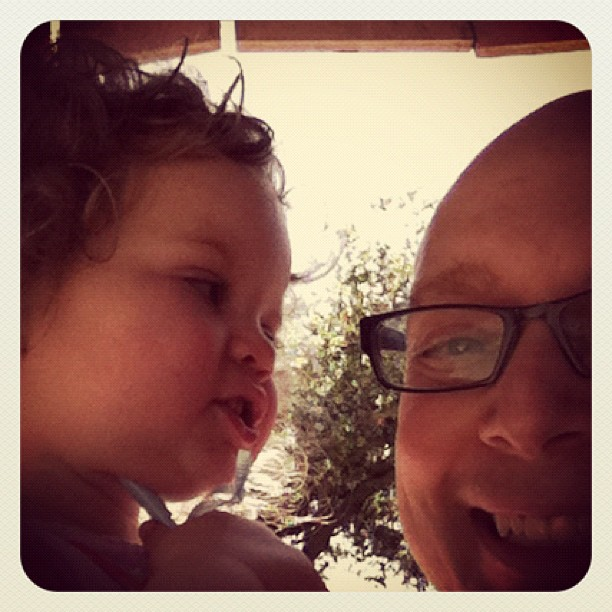 On Sunday we dropped Nicole off at SFO for her week-long trip to NYC. Then we went to Fairyland because somebody kept talking about trains and we eventually rode the five car train that loops around twice. Every other child also wanted to ride the train that day. It was very warm out and really encouraged me to not spend another season fat.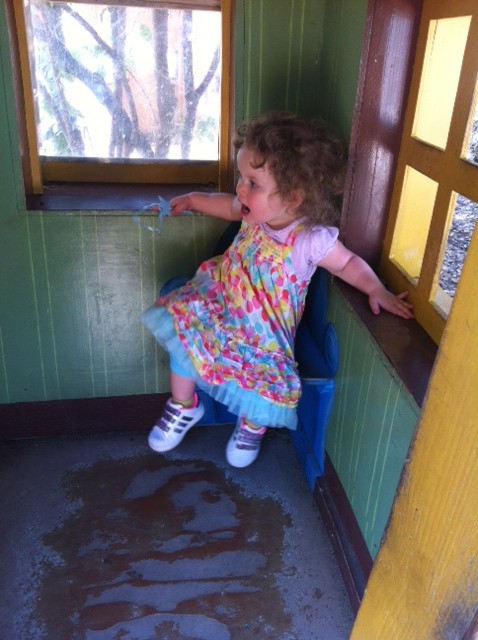 Here is a pretty sweet shot of Zoe's new sneakers.