Recently rediscovered in a box of stuff in my closet.
Blue highlighter on notebook paper, drawn by Jordan Scott Herdrich in 10th grade biology.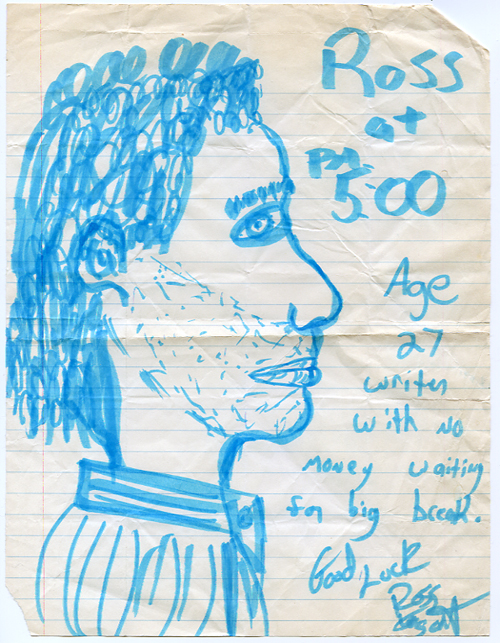 Pfffft. Joke is on Jordan…for I am 35, have no money, and am still waiting for my big break. Does anyone know of a job for someone who specializes in scanning sandwiches?