Goodbye apartment we lived in from January 2006 to today: we had a good run. Sadly, it was a little cramped and the building was seventy-five years old, but it just seems like yesterday that we bought a new shower head.
I will miss a bunch about Berkeley, mainly how walkable we were to everything and the lack of shady people hanging out. We depart for the up-and-coming area of Downtown Oakland where the building of lofts non-stop has been going on for a few years.
We are trading up in apartments: the new one has three-pronged outlets galore, two bedrooms and two bathrooms, and is five minutes from 19th Street BART. It was everything we were looking for after a harrowing three month ritual of Craigslist fighting.
As much as I loved our little apartment, I will not miss the "pit of Hell" heater in our old place. I guess there was a time where having the heat come out of one spot in your apartment was a good idea. That era is gone.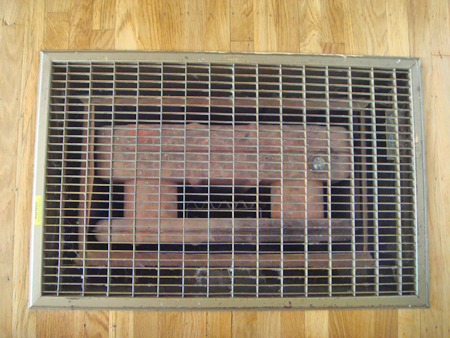 Ok. Things are getting packed and the movers are coming. Talk to you from our new headquarters! You should come to our housewarming party! (Maybe)