The week began with a historically awesome trip to the USS Hornet which I knew lived around here in some vague sense, but had never been, which was dumb of me, because it is completely and gigantically righteous. The size is awe-inspiring; the historical artifacts are mind-blowing. Scott was gracious enough to show us around and not begrudge me for not wanting to trudge a 28 pound squirming sack of Zoe meat up and down steep sailor steps.
We had lunch with Andrea before her haircut. Barney's is ok, but if you aren't eating a basket of fries, it isn't all that fun.

I'm trying to run the lake when I can. Because of that, I froze and then ate a bunch of these little peanut butter cups.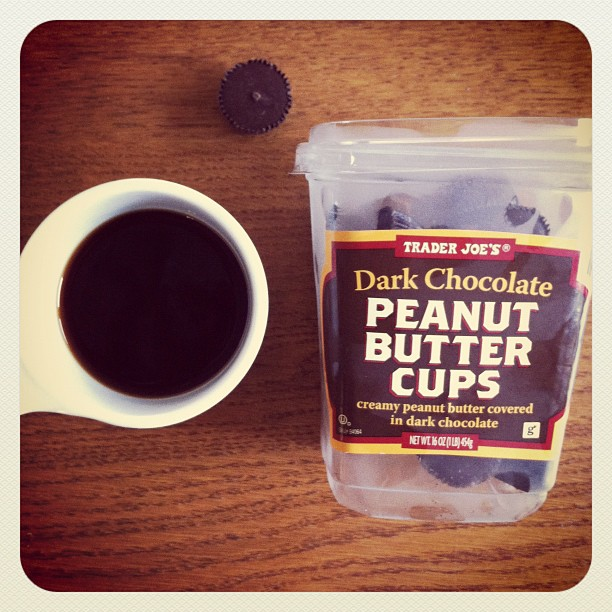 Lots of Lake Merritt playground.

Nicole and Zoe joined the work team for a group lunch.

Then it was the 4th of July and Nicole flew to Anchorage and I didn't have much to do, so I felt sorry for myself and tried to explain to Zoe what was going on in the sky outside. It was pretty tame for an Oakland 4th, so she slept on my arm by 10:30. We also watched Tangled, which she seems to like quite a bit.

Andrea and her dad both spoke of Road Runners Sports in Concord as the best running store, and I've heard tales of their "Shoe Dog" service which allowed me to have custom insoles/arch support for the first time in my life. It was a great shopping experience.

FaceTime with mama.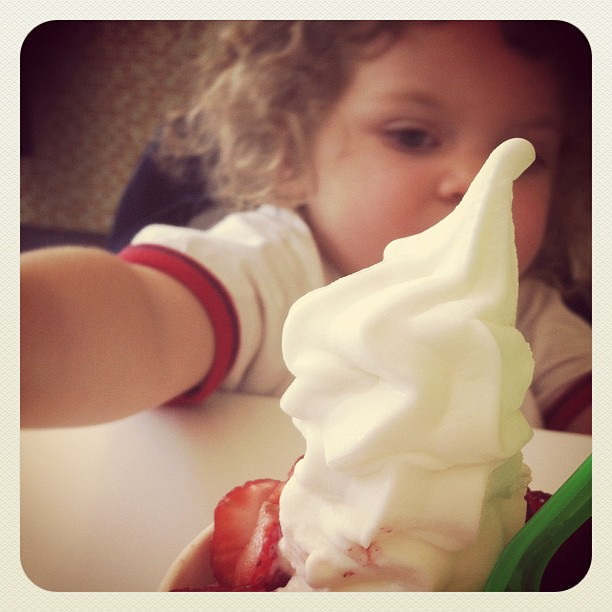 It was 400 degrees the next time we hung out with Scott. The tartest of yogurts was called for.

Zoe likes to push her Dali, leaves or even myself in the swing.

We had lunch with Fil and Andrea, but I was stressed (the restaurant was out of potatoes, which could have been unpleasant for Zoe), hot and grumpy (communal seating), but then everything was just fine (Zoe had an egg and toast and was completely pleasant), so I was less stressed and not as grumpy.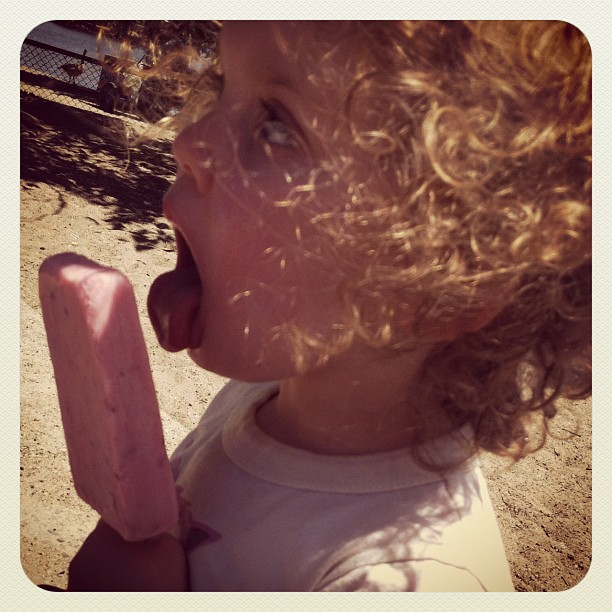 Zoe and I went back to the park and she wanted a "pink" ice cream, which melted in 40 seconds.

After all her travelling and allowing me to spend a great deal of time with our daughter, Zoe and Nicole booked a trip to see Grandma for an entire week. Since they have been gone, I've taken one photo and tried to get my office organized. I live a terribly sad life when my wife and daughter aren't around.