Time is a slow bulldozer and it certainly won't stop just because I'm lazy. I have to dig back past a lot of days of work | Zoe | dinner | Nicole | work | grumpy | repeat | repeat to write this recap, when I know that just sitting down on Sunday nights would be massively easier on myself. Instead, I'm going to wind up writing something like "and I took this photo of Zoe, the 5,000th in a series of photos of Zoe, when she was doing something that appeared to be adorable."
April
Nicole was in New York, as previously mentioned, which meant that the house would fall into a general haze of disarray and grime, and I would sleep erratically but would eventually be a big hero while my wife was being an equally big hero by doing excellently in both absorbing hair knowledge and being able to present said hair knowledge in front of esteemed professionals.
Even though I freak out with an admirable consistency before she goes out of town, I couldn't be more proud of her for investing her time wisely in her career.
However, the week got off to a dismal start, as my Trader Joe's green curry was very heavy on the liquid and very light on the veggies. This was followed by a series of cute things Zoe did: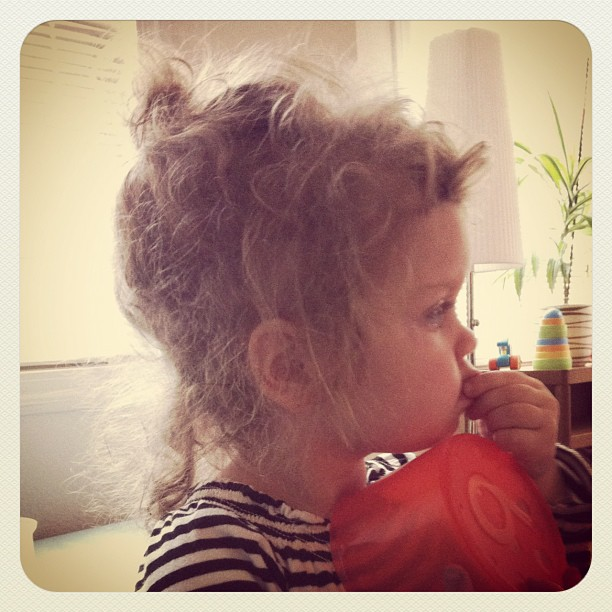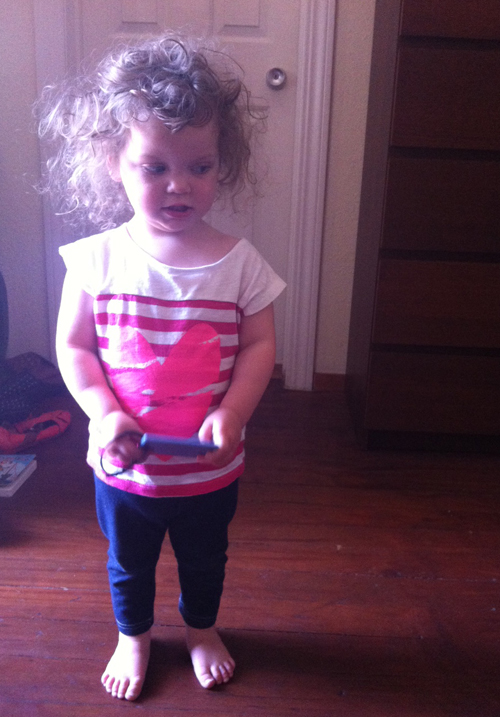 April 20th

Then it was 4/20, so I "celebrated" by eating stuff I'm not supposed to be eating with my friend Andrea at Zoe's favorite place, Rudy's Can't Fail Cafe, which has both french fries and ice cream and a metal or wooden big fork for Zoe to gaze upon. This meal marked the last time I had a soda. How I felt after eating: I had my once a year ocular migraine which is equal parts terrifying and, according to my eye doctor, totally normal. Then the food poisoning set in. With Nicole travelling on her way home and Zoe going down to sleep, it couldn't have been better timed.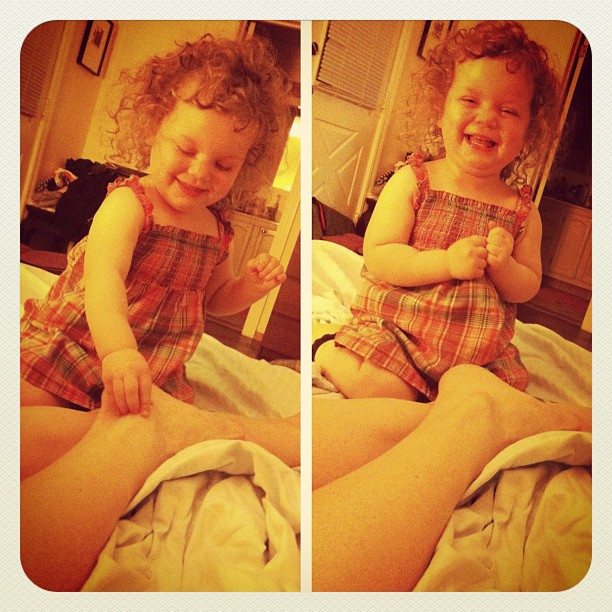 Papa is feeling better; Zoe tickles the ankle bone.

Scott and I
My old friend Scott made a much appreciated point to reach out to Zoe and myself, which was gladly accepted, and Zoe and I spent Sunday at a new park with guest star Nate.
I'm 39
Then it was my birthday and I was slightly worried about still having food poisoning and pooping my pants at work on my special day, but I would never let something like that keep me from having one of the finest veggie burgers on the face of the planet at Houston's. I will never call it Hillstone, no matter what the geotag says.

Ross' Totes Sour: from the bar of the legendary cocktail master Kem.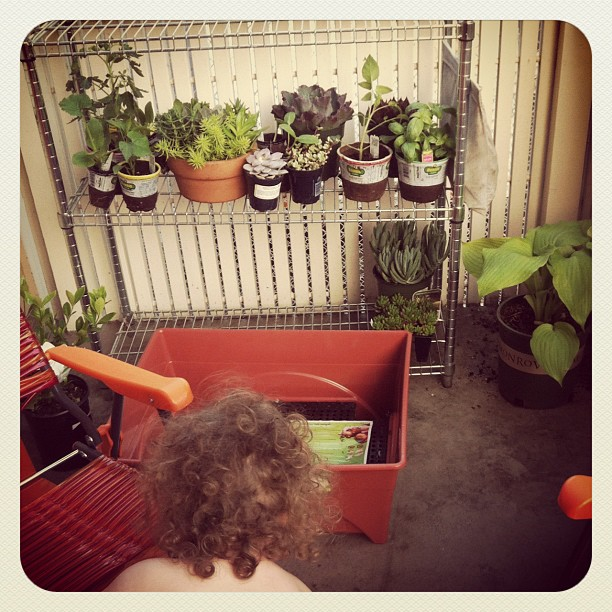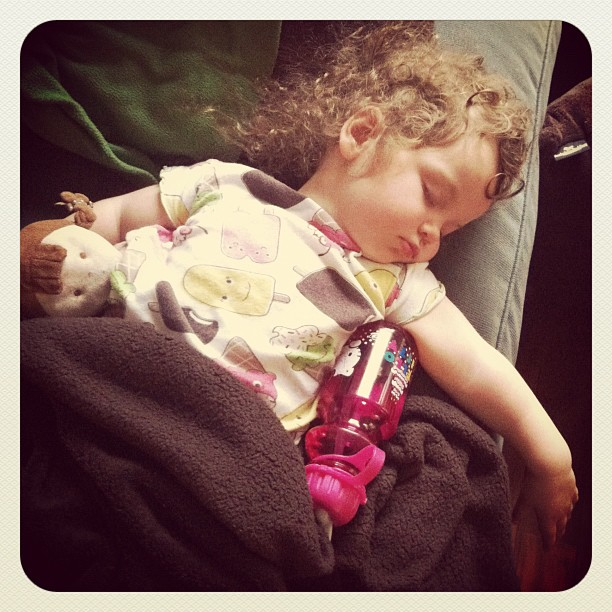 Zoe was coming down with something the night of my birthday and couldn't shake it for a week or so.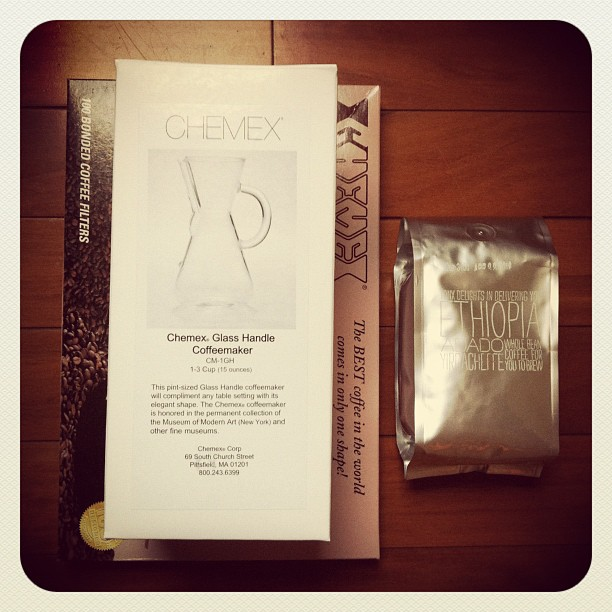 I received an adorable baby Chemex from my in-laws! Why the Chemex corporation doesn't pre-fold the 3-cup filters I will never understand. Also pictured here is a shipment from Tonx, which I thought was a decent service, but I wasn't in love with it, so they were placed on indefinite hold. I'm going to see what the monthly Cartel subscription can do for me.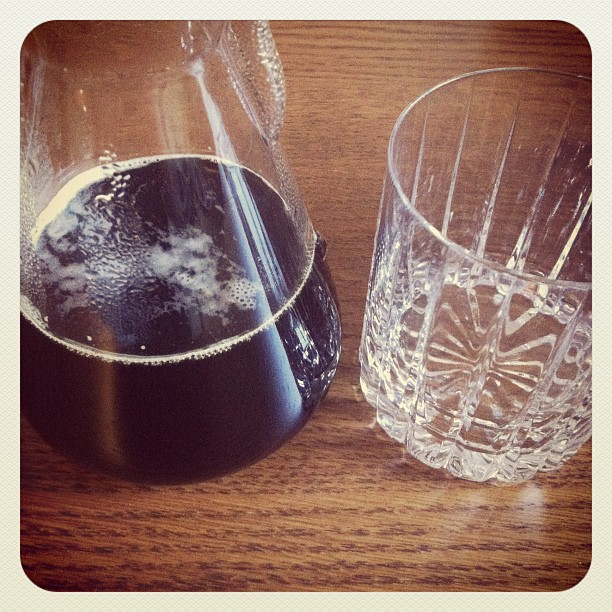 Hot enough for ice coffee.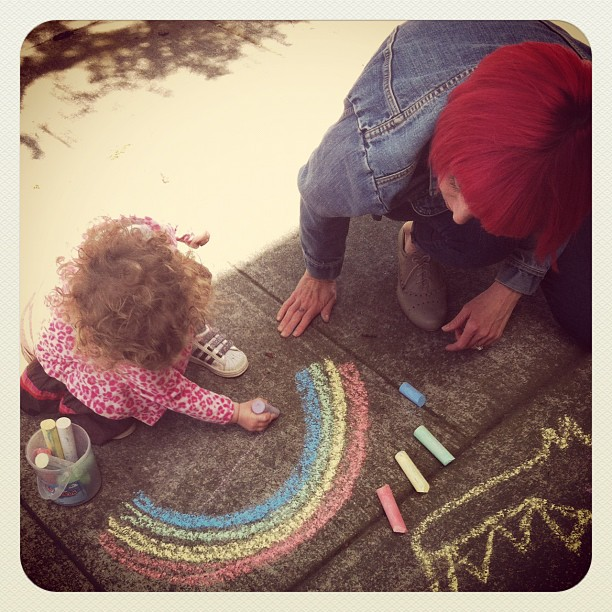 Then it was time for Mama to go away again, but I don't really remember where. By my photo records she returned and I dropped her and Zoe off at the airport so Zoe could stay with grandma while we had a few days in Vegas while Nicole worked and I partied (read books in the hotel room).

Starting to party on the plane.
Vegas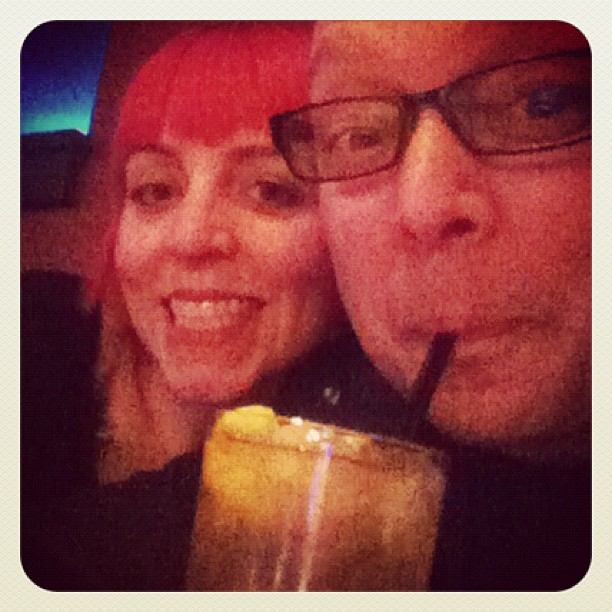 We were as far from The Strip as you can be, but that didn't stop me from drinking two Long Island Iced Teas or from eating fried pickles for the first time and tipsily writing the Yelp review for that restaurant in my head.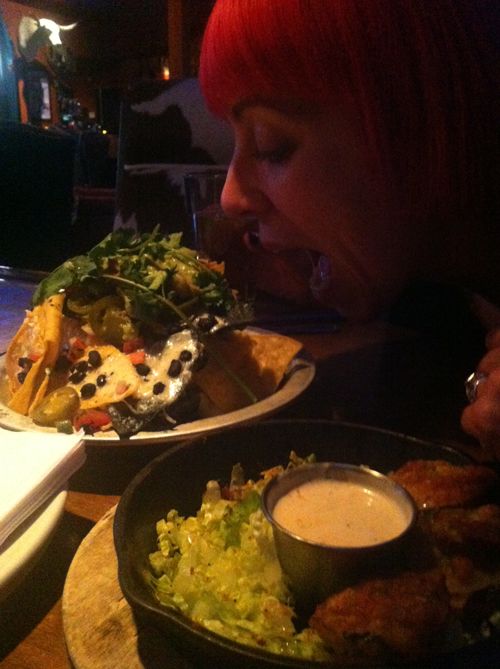 Two LIIT and I'm feeling great, but it is time for bed: Nicole works at 8am.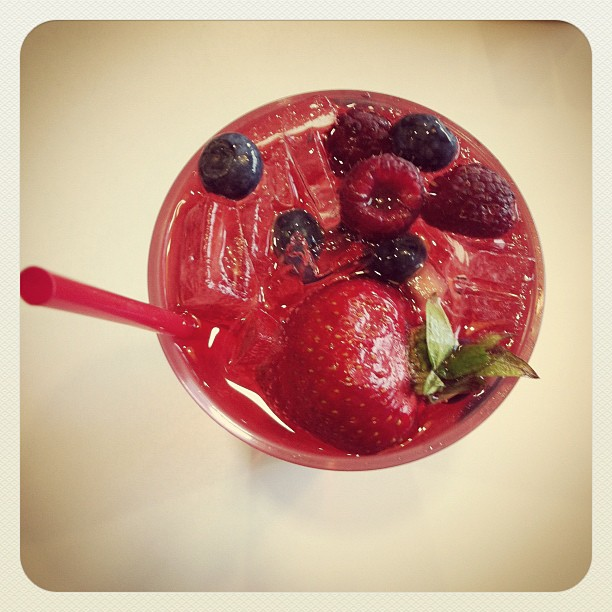 Red Velvet Cafe had some weird sangria and some weird food (weird like some things tasted defrosted or too "spelt-y"), but they can rock a red velvet cupcake, that's for sure.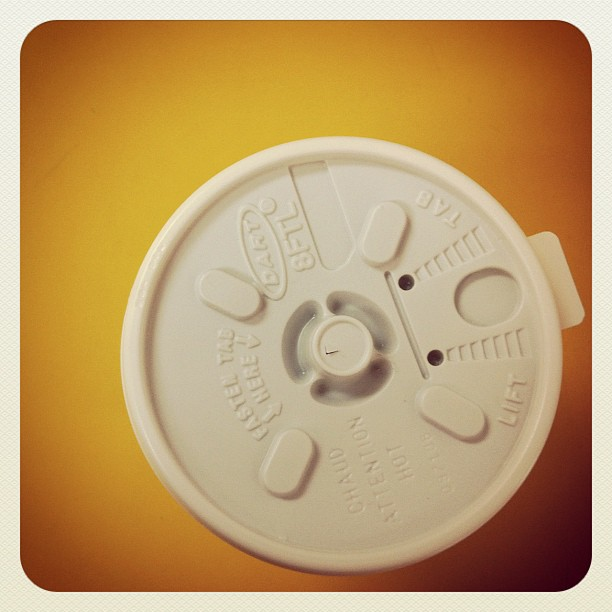 I had often heard about "the vegan donut place", and it was just as awesome as its coffee was terrible.
We were then all reunited and it seems like Nicole went somewhere because there are a bunch of photos of Zoe and myself watering plants on the deck.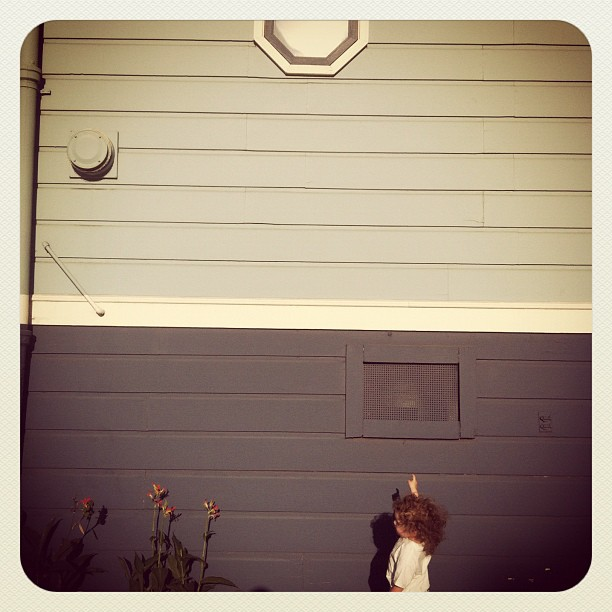 Thanks Shape 0 Bots episode for teaching Zoe all about octagons.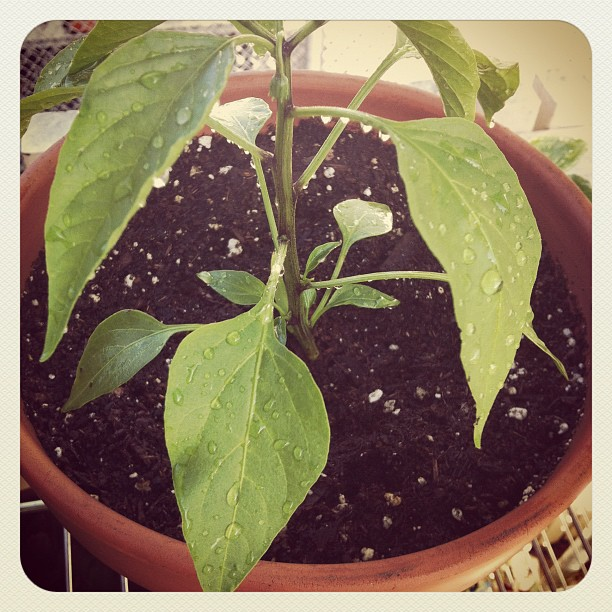 Jalapeño plant growing nicely.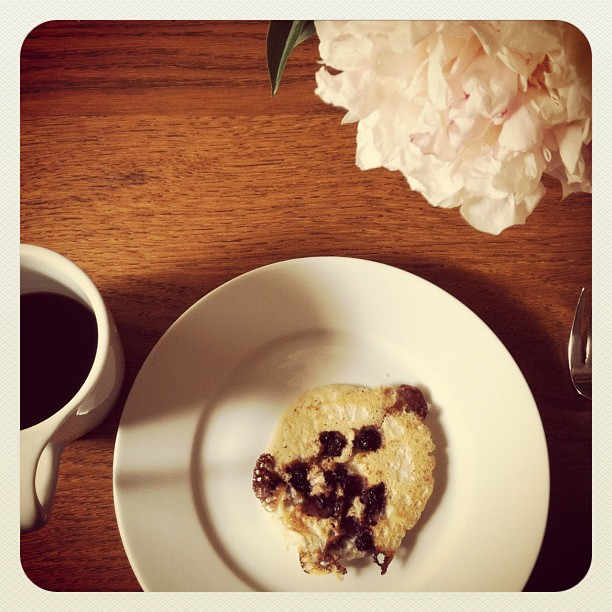 And it's Mother's Day! So I first made disaster pancakes and then went to the store to buy the stuff that pancakes need inside them to not look, feel, and taste terrible.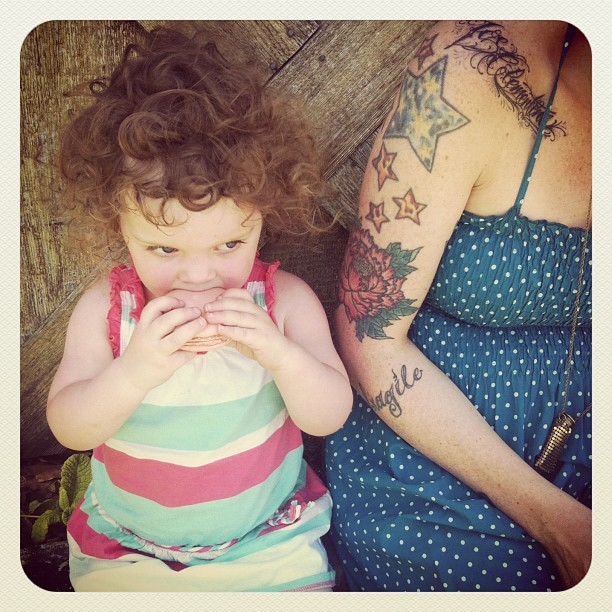 It also seems to be our tradition to travel to Bouchon for macarons.
(last year, for comparison:)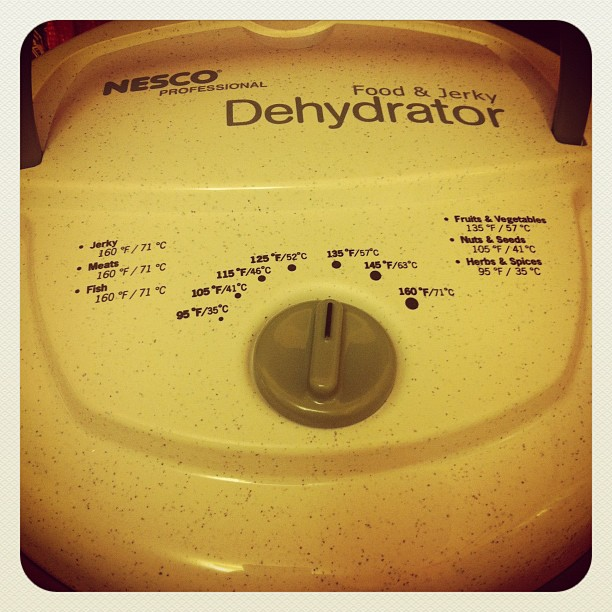 I bought a dehydrator with the intention of never buying the $7 bags of kale chips ever again. Apparently it isn't that easy to make kale chips. Or I'm not letting things dehydrate enough. Or my kale was a little "off".

Zoe came by the office and looked 18 years old.

Nicole had a photo shoot on a Saturday morning and Zoe demanded to go to Rudy's, which was not that crowded at Saturday, 8am. Nobody judged me when I ordered her a side of fries, like she was hungover.

The next morning Nicole went to New York, so Zoe and I dropped her off at SFO and were at the park by 7:30am.

Later in the day we planted some seeds in the park of life for the inevitable tricycle purchase. Also, there was a solar eclipse, so lots of people took grainy photos of a solar eclipse.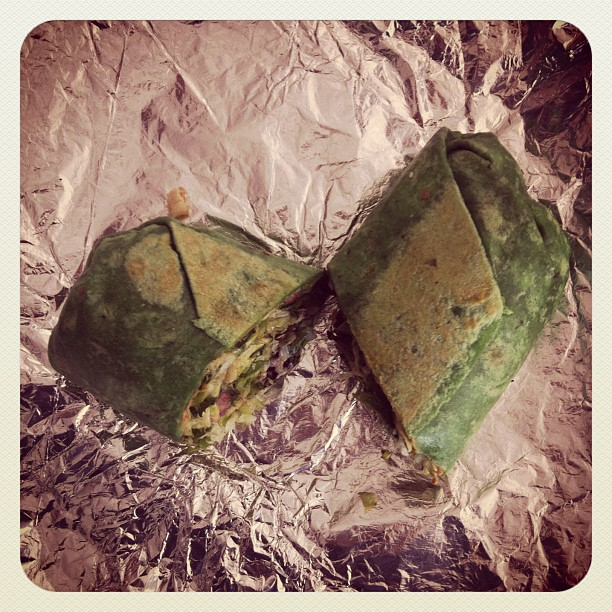 Meanwhile, at work! We ventured to a new place for lunch, the Brown Couch Cafe, which has three or more vegan/vegetarian items on the menu. The hip guy who ran the coffee counter told my co-worker that his watch was "dank" which seemed like something so incredibly ahead of the latest jargon that I immediately felt 600 years old. Or he was trying to sell us weed.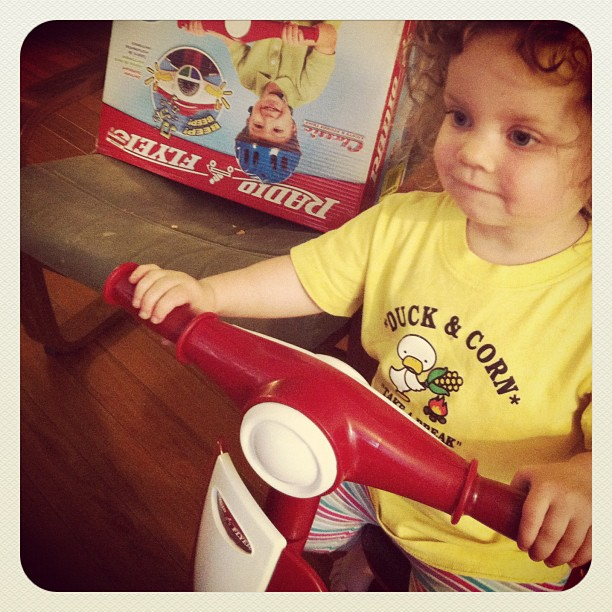 Tricycle: purchased. Zoe kind of gets the concept of pedaling.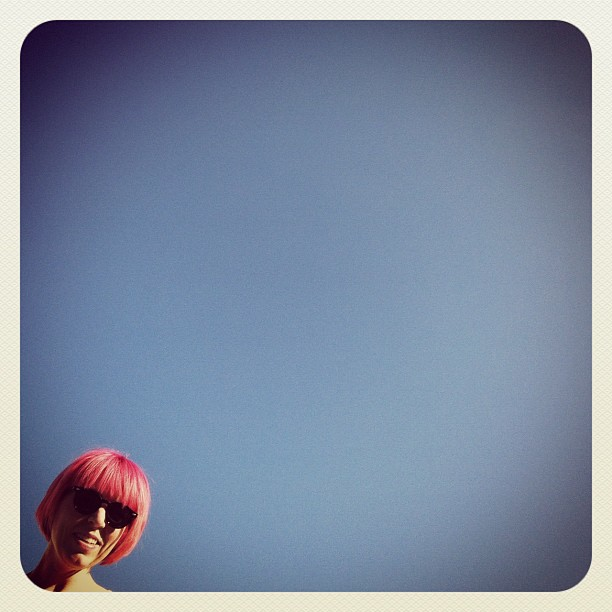 Nicole returned!

I tended to my vegetable garden.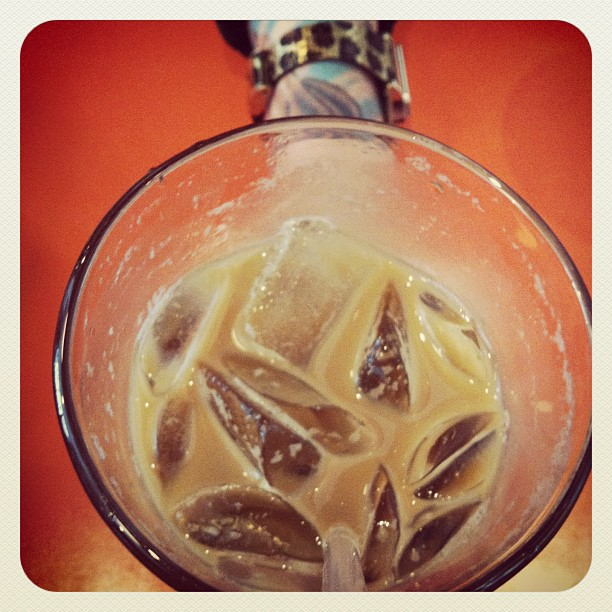 We had a final breakfast as a family for a week.

Zoe made Papa "coffee" in the park.

And to shake things up, we started going to a more lively park after daycare.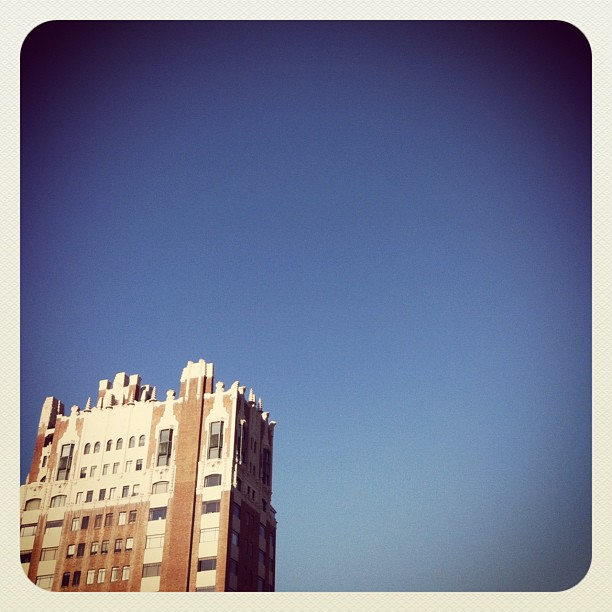 This building by the park is always looking sharp.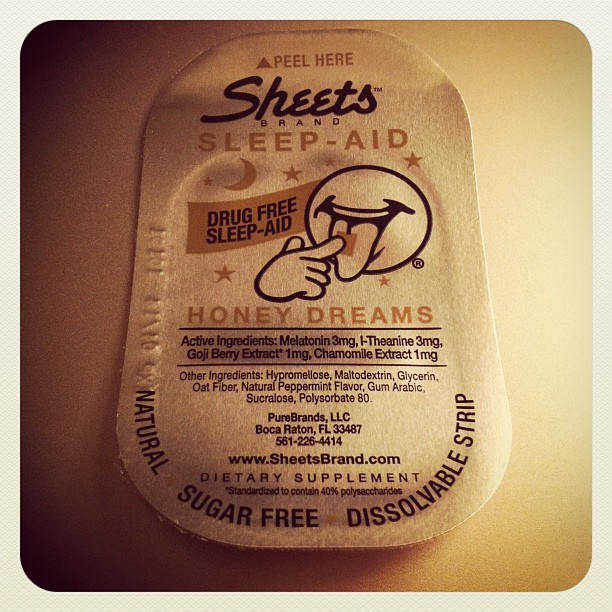 These seemed to help me fall asleep a little nicer.

Everyone from Portland seems crazy about Secret Aardvark, so I purchased some and wish it would arrive the same day.
Recap
Nicole traveled a lot
Zoe started becoming obsessed with The Fresh Beat Band
I started becoming obsessed with The Fresh Beat Band, to the point that I would listen to them at work all the time, and when not listening to them, I would think about them and their songs, and how the new Marina isn't terrible, but the original is better.
Oh Yes, I Almost Forgot
Somebody moved into a big girl bed.