"Dreading" wasn't exactly the right word to express spending six solo days with Zoe. Usually after three days we fall into an easy groove of routine, ruined expectations about bedtime and intruding upon personal space. But it does get a little lonely.
But it was Sunday, and everything on parenting blogs tells me that I have to go to the Farmers Market. Done. Shoes on wrong feet: done.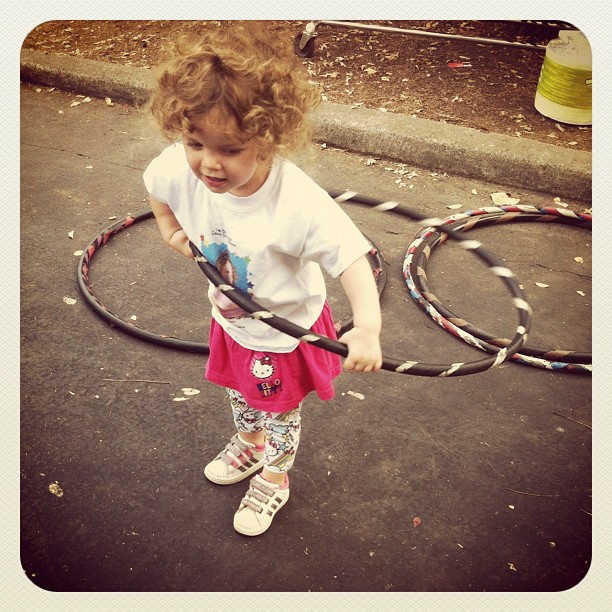 The construction site has turned some of our grass "pink."

Determined, with her owl book that she "needs for work."

A few cracks due to partying too much at night (watching Bob the Builder) and having to get up by 8am.

Friday: the day mama comes back.

Friday: I sure as fuck was going to eat pizza. Did you know Lanesplitter has excellent gluten-free pizza?

And then Zoe was off to see Grandma in Arizona and Nicole was off to Mexico City. As for me? I watched Sneakers and Moneyball and cancelled the unlimited texting plan I had, but then panicked because it turns out they charge you by the text message, but I don't know which option will be cheaper, so the next month is going to be a real nail-biter.