Category: Friends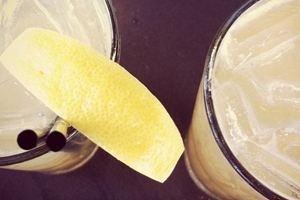 Went to Rudy's a lot; got drunk and then went to Rudy's; was a little sad and went to CPK.
My friend Lucie obviously does not huff (or so she would have us believe), but the resemblance is startling. (Left: proud new mother & connoisseur of food from Sellers Market. Right: former inhalant addict.)
It seems like only seven months ago that Alexa and AJ went on their vision quest. Check out this sweet alpaca that they brought me back.